Welcome!
We are open every-other weekend from April to October and for booked special visits. Our volunteers are often on site if you are passing and are happy to show you round.
This year we note several centenaries, firstly the Great North of Scotland Railway was absorbed into the London and North Eastern Railway on 1st January 1923, secondly Flying Scotsman (the locomotive) was commissioned in February 1923 and thirdly, sadly, in August 1923, there was the first fatal accident for a private car at a level crossing just a few miles from Maud, at Longside. This was on the Lenabo airship base branch during its closing track lifting operations.
Visit our Video Studio and read about the stations and bridges of the Formartine and Buchan Way.
In the 'Lamp Room' we have a model of Maud Junction as it was in the days of the marts and a collection of railway lamps.
A Miniature Railway is running in the Fraserburgh platform giving rides to visitors. The engine is a blue English Electric class 20 diesel, number 20 020.
Still to come - site tour boards, and new artifacts: Wagon Turntable and Goods Van displays
We have renewed toilet facilities. The accessible toilet has baby changing facilities too.
Here is the refurbished station building: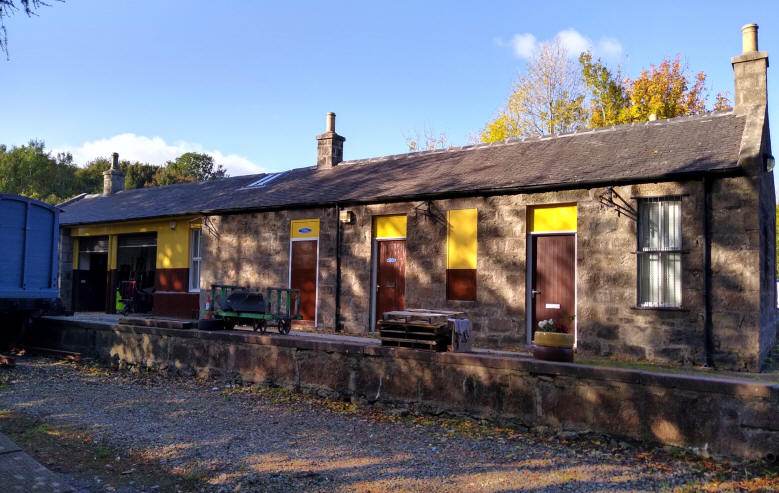 Take a Tour of the Station site
Check out our Facebook Page too. The full list of opening dates is maintained on the Facebook page,
---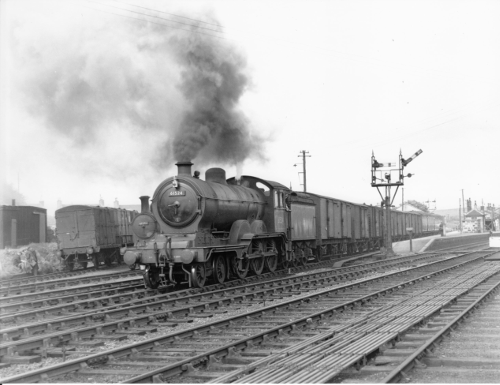 Maud Railway Museum is housed in the former station buildings at Maud Junction in rural Aberdeenshire.
The museum is open fortnightly from April to October from 10am till 4pm. (see Facebook)
All the tracks to and from Maud are now cycle and foot paths.
These pictures are of Maud Station at various times - then and now.
There is a café "Platform Five" (click here) at the entrance to the car park and the "Mart Café" (Click here) (not Sundays) about 200 meters away in the village centre along with a "Morison's Local" (Click here) that sells hot food between the two!
There is wheelchair access to all parts of the building.
Free Admission
Many visitors arrive by bicycle on the Buchan and Formartine Way (Click here) as the railway track is now known. However Maud Station has two car parks as well so there's no need to get the bike out.
<![if pub11]> Click the picture below to see a video of the Buchan Line, "Memories of Maud 50 Years On"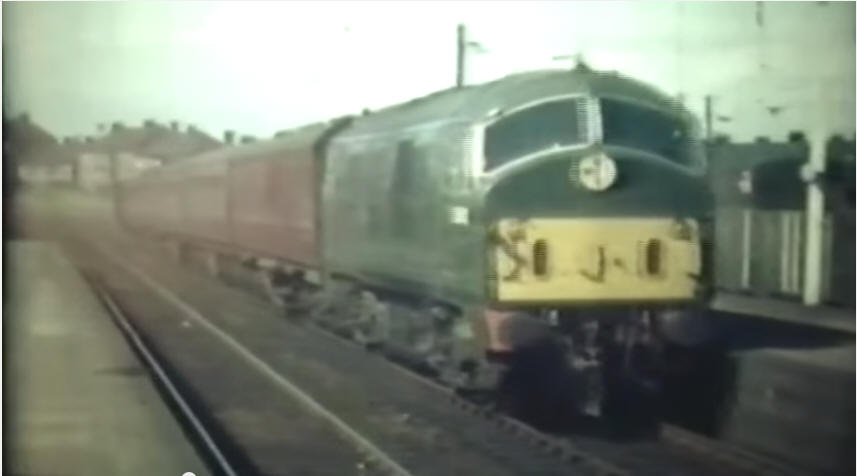 ---
Contact Information
<![if !vml]>

<![endif]>
Postal address

Unit A the Station, Station Road, Maud, Aberdeenshire AB42 5LY
<![if pub11]> <![if pub11]> <![if pub11]> <![if pub11]> <![if pub11]> <![if pub11]> <![if pub11]> <![if pub11]> <![if pub11]> <![if pub11]> <![if pub11]> <![if pub11]> <![if pub11]> <![if pub11]> <![if pub11]> <![if pub11]> <![if pub11]> <![if pub11]> <![if pub11]> <![if pub11]> <![if pub11]> <![if pub11]> <![if pub11]> <![if pub11]> <![if pub11]> <![if pub11]> <![if pub11]> <![if pub11]> <![if pub11]> <![if pub11]> <![if pub11]> <![if pub11]> <![if pub11]> <![if pub11]> <![if pub11]> <![if pub11]> <![if pub11]> <![if pub11]> <![if pub11]> <![if pub11]> <![if pub11]> <![if pub11]> <![if pub11]> <![if pub11]> <![if pub11]> <![if pub11]> <![if pub11]> <![if pub11]> <![if pub11]> <![if pub11]> <![if pub11]> <![if pub11]> <![if pub11]> <![if pub11]> <![if pub11]> <![if pub11]> <![if pub11]> <![if pub11]> <![if pub11]> <![if pub11]> <![if pub11]> <![if pub11]> <![if pub11]> <![if pub11]> <![if pub11]> <![if pub11]> <![if pub11]> <![if pub11]> <![if pub11]> <![if pub11]> <![if pub11]> <![if pub11]> <![if pub11]> <![if pub11]> <![if pub11]> <![if pub11]> <![if pub11]> <![if pub11]> <![if pub11]> <![if pub11]> <![if pub11]> <![if pub11]> <![if pub11]> <![if pub11]> <![if pub11]> <![if pub11]> <![if pub11]> <![if pub11]> <![if pub11]> <![if pub11]> <![if pub11]> <![if pub11]> <![if pub11]> <![if pub11]> <![if pub11]> <![if pub11]> <![if pub11]> <![if pub11]> <![if pub11]> <![if pub11]> <![if pub11]> <![if pub11]> <![if pub11]> <![if pub11]> <![if pub11]> <![if pub11]> <![if pub11]> <![if pub11]> <![if pub11]> <![if pub11]> <![if pub11]> <![if pub11]> <![if pub11]> <![if pub11]> <![if pub11]> <![if pub11]> <![if pub11]> <![if pub11]> <![if pub11]> <![if pub11]> <![if pub11]> <![if pub11]> <![if pub11]> <![if pub11]> <![if pub11]> <![if pub11]> <![if pub11]> <![if pub11]> <![if pub11]> <![if pub11]> <![if pub11]> <![if pub11]> <![if pub11]> <![if pub11]> <![if pub11]> <![if pub11]> <![if pub11]> <![if pub11]> <![if pub11]> <![if pub11]> <![if pub11]> <![if pub11]> <![if pub11]> <![if pub11]> <![if pub11]> <![if pub11]> <![if pub11]> <![if pub11]> <![if pub11]> <![if pub11]> <![if pub11]> <![if pub11]> <![if pub11]> <![if pub11]> <![if pub11]> <![if pub11]> <![if pub11]> <![if pub11]> <![if pub11]> <![if pub11]> <![if pub11]> <![if pub11]> <![if pub11]> <![if pub11]> <![if pub11]> <![if pub11]> <![if pub11]> <![if pub11]> <![if pub11]> <![if pub11]> <![if pub11]> <![if pub11]> <![if pub11]> <![if pub11]> <![if pub11]> <![if pub11]> <![if pub11]> <![if pub11]> <![if pub11]> <![if pub11]> <![if pub11]> <![if pub11]> <![if pub11]> <![if pub11]> <![if pub11]> <![if pub11]> <![if pub11]> <![if pub11]> <![if pub11]> <![if pub11]> <![if pub11]> <![if pub11]> <![if pub11]> <![if pub11]> <![if pub11]> <![if pub11]> <![if pub11]> <![if pub11]> <![if pub11]> <![if pub11]> <![if pub11]> <![if pub11]> <![if pub11]> <![if pub11]> <![if pub11]> <![if pub11]> <![if pub11]> <![if pub11]> <![if pub11]> <![if pub11]> <![if pub11]> <![if pub11]> <![if pub11]> <![if pub11]> <![if pub11]> <![if pub11]> <![if pub11]> <![if pub11]> <![if pub11]> <![if pub11]> <![if pub11]> <![if pub11]> <![if pub11]> <![if pub11]> <![if pub11]> <![if pub11]> <![if pub11]> <![if pub11]> <![if pub11]> <![if pub11]> <![if pub11]> <![if pub11]> <![if pub11]> <![if pub11]> <![if pub11]> <![if pub11]> <![if pub11]> <![if pub11]> <![if pub11]> <![if pub11]> <![if pub11]> <![if pub11]> <![if pub11]> <![if pub11]> <![if pub11]> <![if pub11]> <![if pub11]> <![if pub11]> <![if pub11]> <![if pub11]> <![if pub11]> <![if pub11]> <![if pub11]> <![if pub11]> <![if pub11]> <![if pub11]> <![if pub11]> <![if pub11]> <![if pub11]> <![if pub11]> <![if pub11]> <![if pub11]> <![if pub11]> <![if pub11]> <![if pub11]> <![if pub11]> <![if pub11]> <![if pub11]> <![if pub11]> <![if pub11]> <![if pub11]> <![if pub11]> <![if pub11]> <![if pub11]> <![if pub11]> <![if pub11]> <![if pub11]> <![if pub11]> <![if pub11]> <![if pub11]> <![if pub11]> <![if pub11]> <![if pub11]> <![if pub11]> <![if pub11]> <![if pub11]> <![if pub11]> <![if pub11]> <![if pub11]> <![if pub11]> <![if pub11]> <![if pub11]> <![if pub11]> <![if pub11]> <![if pub11]> <![if pub11]> <![if pub11]> <![if pub11]> <![if pub11]> <![if pub11]> <![if pub11]> <![if pub11]> <![if pub11]> <![if pub11]> <![if pub11]> <![if pub11]> <![if pub11]> <![if pub11]> <![if pub11]> <![if pub11]> <![if pub11]> <![if pub11]> <![if pub11]> <![if pub11]> <![if pub11]> <![if pub11]> <![if pub11]> <![if pub11]> <![if pub11]> <![if pub11]> <![if pub11]> <![if pub11]> <![if pub11]> <![if pub11]> <![if pub11]> <![if pub11]> <![if pub11]> <![if pub11]> <![if pub11]> <![if pub11]> <![if pub11]> <![if pub11]> <![if pub11]> <![if pub11]> <![if pub11]> <![if pub11]> <![if pub11]> <![if pub11]> <![if pub11]> <![if pub11]> <![if pub11]> <![if pub11]> <![if pub11]> <![if pub11]> <![if pub11]> <![if pub11]> <![if pub11]> <![if pub11]> <![if pub11]> <![if pub11]> <![if pub11]> <![if pub11]> <![if pub11]> <![if pub11]> <![if pub11]> <![if pub11]> <![if pub11]> <![if pub11]> <![if pub11]> <![if pub11]> <![if pub11]> <![if pub11]> <![if pub11]> <![if pub11]> <![if pub11]> <![if pub11]> <![if pub11]> <![if pub11]> <![if pub11]> <![if pub11]> <![if pub11]> <![if pub11]> <![if pub11]> <![if pub11]> <![if pub11]> <![if pub11]> <![if pub11]> <![if pub11]> <![if pub11]> <![if pub11]> <![if pub11]> <![if pub11]> <![if pub11]> <![if pub11]> <![if pub11]> <![if pub11]> <![if pub11]> <![if pub11]> <![if pub11]> <![if pub11]> <![if pub11]> <![if pub11]> <![if pub11]> <![if pub11]> <![if pub11]> <![if pub11]> <![if pub11]> <![if pub11]> <![if pub11]> <![if pub11]> <![if pub11]> <![if pub11]> <![if pub11]> <![if pub11]> <![if pub11]> <![if pub11]> <![if pub11]> <![if pub11]> <![if pub11]> <![if pub11]> <![if pub11]> <![if pub11]> <![if pub11]> <![if pub11]> <![if pub11]> <![if pub11]> <![if pub11]> <![if pub11]> <![if pub11]> <![if pub11]> <![if pub11]> <![if pub11]> <![if pub11]> <![if pub11]> <![if pub11]> <![if pub11]> <![if pub11]> <![if pub11]> <![if pub11]> <![if pub11]> <![if pub11]> <![if pub11]> <![if pub11]> <![if pub11]> <![if pub11]> <![if pub11]> <![if pub11]> <![if pub11]> <![if pub11]> <![if pub11]> <![if pub11]> <![if pub11]> <![if pub11]> <![if pub11]> <![if pub11]> <![if pub11]> <![if pub11]> <![if pub11]> <![if pub11]> <![if pub11]> <![if pub11]> <![if pub11]> <![if pub11]> <![if pub11]> <![if pub11]> <![if pub11]> <![if pub11]> <![if pub11]> <![if pub11]> <![if pub11]> <![if pub11]> <![if pub11]> <![if pub11]> <![if pub11]> <![if pub11]> <![if pub11]> <![if pub11]> <![if pub11]> <![if pub11]> <![if pub11]> <![if pub11]> <![if pub11]> <![if pub11]> <![if pub11]> <![if pub11]> <![if pub11]> <![if pub11]> <![if pub11]> <![if pub11]> <![if pub11]> <![if pub11]> <![if pub11]> <![if pub11]> <![if pub11]> <![if pub11]> <![if pub11]> <![if pub11]> <![if pub11]> <![if pub11]> <![if pub11]> <![if pub11]> <![if pub11]> <![if pub11]> <![if pub11]> <![if pub11]> <![if pub11]> <![if pub11]> <![if pub11]> <![if pub11]> <![if pub11]> <![if pub11]> <![if pub11]> <![if pub11]> <![if pub11]> <![if pub11]> <![if pub11]> <![if pub11]> <![if pub11]> <![if pub11]> <![if pub11]> <![if pub11]> <![if pub11]> <![if pub11]> <![if pub11]> <![if pub11]> <![if pub11]> <![if pub11]> <![if pub11]> <![if pub11]> <![if pub11]> <![if pub11]> <![if pub11]> <![if pub11]> <![if pub11]> <![if pub11]> <![if pub11]> <![if pub11]> <![if pub11]> <![if pub11]> <![if pub11]> <![if pub11]> <![if pub11]> <![if pub11]> <![if pub11]> <![if pub11]> <![if pub11]> <![if pub11]> <![if pub11]> <![if pub11]> <![if pub11]> <![if pub11]> <![if pub11]> <![if pub11]> <![if pub11]> <![if pub11]> <![if pub11]> <![if pub11]> <![if pub11]> <![if pub11]> <![if pub11]> <![if pub11]> <![if pub11]> <![if pub11]> <![if pub11]> <![if pub11]> <![if pub11]> <![if pub11]> <![if pub11]> <![if pub11]> <![if pub11]> <![if pub11]> <![if pub11]> <![if pub11]> <![if pub11]> <![if pub11]> <![if pub11]> <![if pub11]> <![if pub11]> <![if pub11]> <![if pub11]> <![if pub11]> <![if pub11]> <![if pub11]> <![if pub11]> <![if pub11]> <![if pub11]> <![if pub11]> <![if pub11]> <![if pub11]> <![if pub11]> <![if pub11]> <![if pub11]> <![if pub11]> <![if pub11]> <![if pub11]> <![if pub11]> <![if pub11]> <![if pub11]> <![if pub11]> <![if pub11]> <![if pub11]> <![if pub11]> <![if pub11]> <![if pub11]> <![if pub11]> <![if pub11]> <![if pub11]> <![if pub11]> <![if pub11]> <![if pub11]> <![if pub11]> <![if pub11]> <![if pub11]> <![if pub11]> <![if pub11]> <![if pub11]> <![if pub11]> <![if pub11]> <![if pub11]> <![if pub11]> <![if pub11]> <![if pub11]> <![if pub11]> <![if pub11]> <![if pub11]> <![if pub11]> <![if pub11]> <![if pub11]> <![if pub11]> <![if pub11]> <![if pub11]> <![if pub11]> <![if pub11]> <![if pub11]> <![if pub11]> <![if pub11]> <![if pub11]> <![if pub11]> <![if pub11]> <![if pub11]> <![if pub11]> <![if pub11]> <![if pub11]> <![if pub11]> <![if pub11]> <![if pub11]> <![if pub11]> <![if pub11]> <![if pub11]> <![if pub11]> <![if pub11]> <![if pub11]> <![if pub11]> <![if pub11]> <![if pub11]> <![if pub11]> <![if pub11]> <![if pub11]> <![if pub11]> <![if pub11]> <![if pub11]> <![if pub11]> <![if pub11]> <![if pub11]> <![if pub11]> <![if pub11]> <![if pub11]> <![if pub11]> <![if pub11]> <![if pub11]> <![if pub11]> <![if pub11]> <![if pub11]> <![if pub11]> <![if pub11]> <![if pub11]> <![if pub11]> <![if pub11]> <![if pub11]> <![if pub11]> <![if pub11]> <![if pub11]> <![if pub11]> <![if pub11]> <![if pub11]> <![if pub11]> <![if pub11]> <![if pub11]> <![if pub11]> <![if pub11]> <![if pub11]> <![if pub11]> <![if pub11]> <![if pub11]> <![if pub11]> <![if pub11]> <![if pub11]> <![if pub11]> <![if pub11]> <![if pub11]> <![if pub11]> <![if pub11]> <![if pub11]> <![if pub11]> <![if pub11]> <![if pub11]> <![if pub11]> <![if pub11]> <![if pub11]> <![if pub11]> <![if pub11]> <![if pub11]> <![if pub11]> <![if pub11]> <![if pub11]> <![if pub11]> <![if pub11]> <![if pub11]> <![if pub11]> <![if pub11]> <![if pub11]> <![if pub11]> <![if pub11]> <![if pub11]> <![if pub11]> <![if pub11]> <![if pub11]> <![if pub11]> <![if pub11]> <![if pub11]> <![if pub11]> <![if pub11]> <![if pub11]> <![if pub11]> <![if pub11]> <![if pub11]> <![if pub11]> <![if pub11]> <![if pub11]> <![if pub11]> <![if pub11]> <![if pub11]> <![if pub11]> <![if pub11]> <![if pub11]> <![if pub11]> <![if pub11]> <![if pub11]> <![if pub11]> <![if pub11]> <![if pub11]> <![if pub11]> <![if pub11]> <![if pub11]> <![if pub11]> <![if pub11]> <![if pub11]> <![if pub11]> <![if pub11]> <![if pub11]> <![if pub11]> <![if pub11]> <![if pub11]> <![if pub11]> <![if pub11]> <![if pub11]> <![if pub11]> <![if pub11]> <![if pub11]> <![if pub11]> <![if pub11]> <![if pub11]> <![if pub11]> <![if pub11]> <![if pub11]> <![if pub11]> <![if pub11]> <![if pub11]> <![if pub11]> <![if pub11]> <![if pub11]> <![if pub11]> <![if pub11]> <![if pub11]> <![if pub11]> <![if pub11]> <![if pub11]> <![if pub11]> <![if pub11]> <![if pub11]> <![if pub11]> <![if pub11]> <![if pub11]> <![if pub11]> <![if pub11]> <![if pub11]> <![if pub11]> <![if pub11]> <![if pub11]> <![if pub11]> <![if pub11]> <![if pub11]> <![if pub11]> <![if pub11]> <![if pub11]> <![if pub11]> <![if pub11]> <![if pub11]> <![if pub11]> <![if pub11]> <![if pub11]> <![if pub11]> <![if pub11]> <![if pub11]> <![if pub11]> <![if pub11]> <![if pub11]> <![if pub11]> <![if pub11]> <![if pub11]> <![if pub11]> <![if pub11]> <![if pub11]> <![if pub11]> <![if pub11]> <![if pub11]> <![if pub11]> <![if pub11]> <![if pub11]> <![if pub11]> <![if pub11]> <![if pub11]> <![if pub11]> <![if pub11]> <![if pub11]> <![if pub11]> <![if pub11]> <![if pub11]> <![if pub11]> <![if pub11]> <![if pub11]> <![if pub11]> <![if pub11]> <![if pub11]> <![if pub11]> <![if pub11]> <![if pub11]> <![if pub11]> <![if pub11]> <![if pub11]> <![if pub11]> <![if pub11]> <![if pub11]> <![if pub11]> <![if pub11]> <![if pub11]> <![if pub11]> <![if pub11]> <![if pub11]> <![if pub11]> <![if pub11]> <![if pub11]> <![if pub11]> <![if pub11]> <![if pub11]> <![if pub11]> <![if pub11]> <![if pub11]> <![if pub11]> <![if pub11]> <![if pub11]> <![if pub11]> <![if pub11]> <![if pub11]> <![if pub11]> <![if pub11]> <![if pub11]> <![if pub11]> <![if pub11]> <![if pub11]> <![if pub11]> <![if pub11]> <![if pub11]> <![if pub11]> <![if pub11]> <![if pub11]> <![if pub11]> <![if pub11]> <![if pub11]> <![if pub11]> <![if pub11]> <![if pub11]> <![if pub11]> <![if pub11]> <![if pub11]> <![if pub11]> <![if pub11]> <![if pub11]> <![if pub11]> <![if pub11]> <![if pub11]> <![if pub11]> <![if pub11]> <![if pub11]> <![if pub11]> <![if pub11]> <![if pub11]> <![if pub11]> <![if pub11]> <![if pub11]> <![if pub11]> <![if pub11]> <![if pub11]> <![if pub11]> <![if pub11]> <![if pub11]> <![if pub11]> <![if pub11]> <![if pub11]> <![if pub11]> <![if pub11]> <![if pub11]> <![if pub11]> <![if pub11]> <![if pub11]> <![if pub11]> <![if pub11]> <![if pub11]> <![if pub11]> <![if pub11]> <![if pub11]> <![if pub11]> <![if pub11]> <![if pub11]> <![if pub11]> <![if pub11]> <![if pub11]> <![if pub11]> <![if pub11]> <![if pub11]> <![if pub11]> <![if pub11]> <![if pub11]> <![if pub11]> <![if pub11]> <![if pub11]> <![if pub11]> <![if pub11]> <![if pub11]> <![if pub11]> <![if pub11]> <![if pub11]> <![if pub11]> <![if pub11]> <![if pub11]> <![if pub11]> <![if pub11]> <![if pub11]> <![if pub11]> <![if pub11]> <![if pub11]> <![if pub11]> <![if pub11]> <![if pub11]> <![if pub11]> <![if pub11]> <![if pub11]> <![if pub11]> <![if pub11]> <![if pub11]> <![if pub11]> <![if pub11]> <![if pub11]> <![if pub11]> <![if pub11]> <![if pub11]> <![if pub11]> <![if pub11]> <![if pub11]> <![if pub11]> <![if pub11]> <![if pub11]> <![if pub11]> <![if pub11]> <![if pub11]> <![if pub11]> <![if pub11]> <![if pub11]> <![if pub11]> <![if pub11]> <![if pub11]> <![if pub11]> <![if pub11]> <![if pub11]> <![if pub11]> <![if pub11]> <![if pub11]> <![if pub11]> <![if pub11]> <![if pub11]> <![if pub11]> <![if pub11]> <![if pub11]> <![if pub11]> <![if pub11]> <![if pub11]> <![if pub11]> <![if pub11]> <![if pub11]> <![if pub11]> <![if pub11]> <![if pub11]> <![if pub11]> <![if pub11]> <![if pub11]> <![if pub11]> <![if pub11]> <![if pub11]> <![if pub11]> <![if pub11]> <![if pub11]> <![if pub11]> <![if pub11]> <![if pub11]> <![if pub11]> <![if pub11]> <![if pub11]> <![if pub11]> <![if pub11]> <![if pub11]> <![if pub11]> <![if pub11]> <![if pub11]> <![if pub11]> <![if pub11]> <![if pub11]> <![if pub11]> <![if pub11]> <![if pub11]> <![if pub11]> <![if pub11]> <![if pub11]> <![if pub11]> <![if pub11]> <![if pub11]> <![if pub11]> <![if pub11]> <![if pub11]> <![if pub11]> <![if pub11]> <![if pub11]> <![if pub11]> <![if pub11]> <![if pub11]> <![if pub11]> <![if pub11]> <![if pub11]> <![if pub11]> <![if pub11]> <![if pub11]> <![if pub11]> <![if pub11]> <![if pub11]> <![if pub11]> <![if pub11]> <![if pub11]> <![if pub11]> <![if pub11]> <![if pub11]> <![if pub11]> <![if pub11]> <![if pub11]> <![if pub11]> <![if pub11]> <![if pub11]> <![if pub11]> <![if pub11]> <![if pub11]> <![if pub11]> <![if pub11]> <![if pub11]> <![if pub11]> <![if pub11]> <![if pub11]> <![if pub11]> <![if pub11]> <![if pub11]> <![if pub11]> <![if pub11]> <![if pub11]> <![if pub11]> <![if pub11]> <![if pub11]> <![if pub11]> <![if pub11]> <![if pub11]> <![if pub11]> <![if pub11]> <![if pub11]> <![if pub11]> <![if pub11]> <![if pub11]> <![if pub11]> <![if pub11]> <![if pub11]> <![if pub11]> <![if pub11]> <![if pub11]> <![if pub11]> <![if pub11]> <![if pub11]> <![if pub11]> <![if pub11]> <![if pub11]> <![if pub11]> <![if pub11]> <![if pub11]> <![if pub11]> <![if pub11]> <![if pub11]> <![if pub11]> <![if pub11]> <![if pub11]> <![if pub11]> <![if pub11]> <![if pub11]> <![if pub11]> <![if pub11]> <![if pub11]> <![if pub11]> <![if pub11]> <![if pub11]> <![if pub11]> <![if pub11]> <![if pub11]> <![if pub11]> <![if pub11]> <![if pub11]> <![if pub11]> <![if pub11]> <![if pub11]> <![if pub11]> <![if pub11]> <![if pub11]> <![if pub11]> <![if pub11]> <![if pub11]> <![if pub11]> <![if pub11]> <![if pub11]> <![if pub11]> <![if pub11]> <![if pub11]> <![if pub11]> <![if pub11]> <![if pub11]> <![if pub11]> <![if pub11]> <![if pub11]> <![if pub11]> <![if pub11]> <![if pub11]> <![if pub11]> <![if pub11]> <![if pub11]> <![if pub11]> <![if pub11]> <![if pub11]> <![if pub11]> <![if pub11]> <![if pub11]> <![if pub11]> <![if pub11]> <![if pub11]> <![if pub11]> <![if pub11]> <![if pub11]> <![if pub11]> <![if pub11]> <![if pub11]> <![if pub11]> <![if pub11]> <![if pub11]> <![if pub11]> <![if pub11]> <![if pub11]> <![if pub11]> <![if pub11]> <![if pub11]> <![if pub11]> <![if pub11]> <![if pub11]> <![if pub11]> <![if pub11]> <![if pub11]> <![if pub11]> <![if pub11]> <![if pub11]> <![if pub11]> <![if pub11]> <![if pub11]> <![if pub11]> <![if pub11]> <![if pub11]> <![if pub11]> <![if pub11]> <![if pub11]> <![if pub11]> <![if pub11]> <![if pub11]> <![if pub11]> <![if pub11]> <![if pub11]> <![if pub11]> <![if pub11]> <![if pub11]> <![if pub11]> <![if pub11]> <![if pub11]> <![if pub11]> <![if pub11]> <![if pub11]> <![if pub11]> <![if pub11]> <![if pub11]> <![if pub11]> <![if pub11]> <![if pub11]> <![if pub11]> <![if pub11]> <![if pub11]> <![if pub11]> <![if pub11]> <![if pub11]> <![if pub11]> <![if pub11]> <![if pub11]> <![if pub11]> <![if pub11]> <![if pub11]> <![if pub11]> <![if pub11]> <![if pub11]> <![if pub11]> <![if pub11]> <![if pub11]> <![if pub11]> <![if pub11]> <![if pub11]> <![if pub11]> <![if pub11]> <![if pub11]> <![if pub11]> <![if pub11]> <![if pub11]> <![if pub11]> <![if pub11]> <![if pub11]> <![if pub11]> <![if pub11]> <![if pub11]> <![if pub11]> <![if pub11]> <![if pub11]> <![if pub11]> <![if pub11]> <![if pub11]> <![if pub11]> <![if pub11]> <![if pub11]> <![if pub11]> <![if pub11]> <![if pub11]> <![if pub11]> <![if pub11]> <![if pub11]> <![if pub11]> <![if pub11]> <![if pub11]> <![if pub11]> <![if pub11]> <![if pub11]> <![if pub11]> <![if pub11]> <![if pub11]> <![if pub11]> <![if pub11]> <![if pub11]> <![if pub11]> <![if pub11]> <![if pub11]> <![if pub11]> <![if pub11]> <![if pub11]> <![if pub11]> <![if pub11]> <![if pub11]> <![if pub11]> <![if pub11]> <![if pub11]> <![if pub11]> <![if pub11]> <![if pub11]> <![if pub11]> <![if pub11]> <![if pub11]> <![if pub11]> <![if pub11]> <![if pub11]> <![if pub11]> <![if pub11]> <![if pub11]> <![if pub11]> <![if pub11]> <![if pub11]> <![if pub11]> <![if pub11]> <![if pub11]> <![if pub11]> <![if pub11]> <![if pub11]> <![if pub11]> <![if pub11]> <![if pub11]> <![if pub11]> <![if pub11]> <![if pub11]> <![if pub11]> <![if pub11]> <![if pub11]> <![if pub11]> <![if pub11]> <![if pub11]> <![if pub11]> <![if pub11]> <![if pub11]> <![if pub11]> <![if pub11]> <![if pub11]> <![if pub11]> <![if pub11]> <![if pub11]> <![if pub11]> <![if pub11]> <![if pub11]> <![if pub11]> <![if pub11]> <![if pub11]> <![if pub11]> <![if pub11]> <![if pub11]> <![if pub11]> <![if pub11]> <![if pub11]> <![if pub11]> <![if pub11]> <![if pub11]> <![if pub11]> <![if pub11]> <![if pub11]> <![if pub11]> <![if pub11]> <![if pub11]> <![if pub11]> <![if pub11]> <![if pub11]> <![if pub11]> <![if pub11]> <![if pub11]> <![if pub11]> <![if pub11]> <![if pub11]> <![if pub11]> <![if pub11]> <![if pub11]> <![if pub11]> <![if pub11]> <![if pub11]> <![if pub11]> <![if pub11]> <![if pub11]> <![if pub11]> <![if pub11]> <![if pub11]> <![if pub11]> <![if pub11]> <![if pub11]> <![if pub11]> <![if pub11]> <![if pub11]> <![if pub11]> <![if pub11]> <![if pub11]> <![if pub11]> <![if pub11]> <![if pub11]> <![if pub11]> <![if pub11]> <![if pub11]> <![if pub11]> <![if pub11]> <![if pub11]> <![if pub11]> <![if pub11]> <![if pub11]> <![if pub11]> <![if pub11]> <![if pub11]> <![if pub11]> <![if pub11]> <![if pub11]> <![if pub11]> <![if pub11]> <![if pub11]> <![if pub11]> <![if pub11]> <![if pub11]> <![if pub11]> <![if pub11]> <![if pub11]> <![if pub11]> <![if pub11]> <![if pub11]> <![if pub11]> <![if pub11]> <![if pub11]> <![if pub11]> <![if pub11]> <![if pub11]> <![if pub11]> <![if pub11]> <![if pub11]> <![if pub11]> <![if pub11]> <![if pub11]> <![if pub11]> <![if pub11]> <![if pub11]> <![if pub11]> <![if pub11]> <![if pub11]> <![if pub11]> <![if pub11]> <![if pub11]> <![if pub11]> <![if pub11]> <![if pub11]> <![if pub11]> <![if pub11]> <![if pub11]> <![if pub11]> <![if pub11]> <![if pub11]> <![if pub11]> <![if pub11]> <![if pub11]> <![if pub11]> <![if pub11]> <![if pub11]> <![if pub11]> <![if pub11]> <![if pub11]> <![if pub11]> <![if pub11]> <![if pub11]> <![if pub11]> <![if pub11]> <![if pub11]> <![if pub11]> <![if pub11]> <![if pub11]> <![if pub11]> <![if pub11]> <![if pub11]> <![if pub11]> <![if pub11]> <![if pub11]> <![if pub11]> <![if pub11]> <![if pub11]> <![if pub11]> <![if pub11]> <![if pub11]> <![if pub11]> <![if pub11]> <![if pub11]> <![if pub11]> <![if pub11]> <![if pub11]> <![if pub11]> <![if pub11]> <![if pub11]> <![if pub11]> <![if pub11]> <![if pub11]> <![if pub11]> <![if pub11]> <![if pub11]> <![if pub11]> <![if pub11]> <![if pub11]> <![if pub11]> <![if pub11]> <![if pub11]> <![if pub11]> <![if pub11]> <![if pub11]> <![if pub11]> <![if pub11]> <![if pub11]> <![if pub11]> <![if pub11]> <![if pub11]> <![if pub11]> <![if pub11]> <![if pub11]> <![if pub11]> <![if pub11]> <![if pub11]> <![if pub11]> <![if pub11]> <![if pub11]> <![if pub11]> <![if pub11]> <![if pub11]> <![if pub11]> <![if pub11]> <![if pub11]> <![if pub11]> <![if pub11]> <![if pub11]> <![if pub11]> <![if pub11]> <![if pub11]> <![if pub11]> <![if pub11]> <![if pub11]> <![if pub11]> <![if pub11]> <![if pub11]> <![if pub11]> <![if pub11]> <![if pub11]> <![if pub11]> <![if pub11]> <![if pub11]> <![if pub11]> <![if pub11]> <![if pub11]> <![if pub11]> <![if pub11]> <![if pub11]> <![if pub11]> <![if pub11]> <![if pub11]> <![if pub11]> <![if pub11]> <![if pub11]> <![if pub11]> <![if pub11]> <![if pub11]> <![if pub11]> <![if pub11]> <![if pub11]> <![if pub11]> <![if pub11]> <![if pub11]> <![if pub11]> <![if pub11]> <![if pub11]> <![if pub11]> <![if pub11]> <![if pub11]> <![if pub11]> <![if pub11]> <![if pub11]> <![if pub11]> <![if pub11]> <![if pub11]> <![if pub11]> <![if pub11]> <![if pub11]> <![if pub11]> <![if pub11]> <![if pub11]> <![if pub11]> <![if pub11]> <![if pub11]> <![if pub11]> <![if pub11]> <![if pub11]> <![if pub11]> <![if pub11]> <![if pub11]> <![if pub11]> <![if pub11]> <![if pub11]> <![if pub11]> <![if pub11]> <![if pub11]> <![if pub11]> <![if pub11]> <![if pub11]> <![if pub11]> <![if pub11]> <![if pub11]> <![if pub11]> <![if pub11]> <![if pub11]> <![if pub11]> <![if pub11]> <![if pub11]> <![if pub11]> <![if pub11]> <![if pub11]> <![if pub11]> <![if pub11]> <![if pub11]> <![if pub11]> <![if pub11]> <![if pub11]> <![if pub11]> <![if pub11]> <![if pub11]> <![if pub11]> <![if pub11]> <![if pub11]> <![if pub11]> <![if pub11]> <![if pub11]> <![if pub11]> <![if pub11]> <![if pub11]> <![if pub11]> <![if pub11]> <![if pub11]> <![if pub11]> <![if pub11]> <![if pub11]> <![if pub11]> <![if pub11]> <![if pub11]> <![if pub11]> <![if pub11]> <![if pub11]> <![if pub11]> <![if pub11]> <![if pub11]> <![if pub11]> <![if pub11]> <![if pub11]> <![if pub11]> <![if pub11]> <![if pub11]> <![if pub11]> <![if pub11]> <![if pub11]> <![if pub11]> <![if pub11]> <![if pub11]> <![if pub11]> <![if pub11]> <![if pub11]> <![if pub11]> <![if pub11]> <![if pub11]> <![if pub11]> <![if pub11]> <![if pub11]> <![if pub11]> <![if pub11]> <![if pub11]> <![if pub11]> <![if pub11]> <![if pub11]> <![if pub11]> <![if pub11]> <![if pub11]> <![if pub11]> <![if pub11]> <![if pub11]> <![if pub11]> <![if pub11]> <![if pub11]> <![if pub11]> <![if pub11]> <![if pub11]> <![if pub11]> <![if pub11]> <![if pub11]> <![if pub11]> <![if pub11]> <![if pub11]> <![if pub11]> <![if pub11]> <![if pub11]> <![if pub11]> <![if pub11]> <![if pub11]> <![if pub11]> <![if pub11]> <![if pub11]> <![if pub11]> <![if pub11]> <![if pub11]> <![if pub11]> <![if pub11]> <![if pub11]> <![if pub11]> <![if pub11]> <![if pub11]> <![if pub11]> <![if pub11]> <![if pub11]> <![if pub11]> <![if pub11]> <![if pub11]> <![if pub11]> <![if pub11]> <![if pub11]> <![if pub11]> <![if pub11]> <![if pub11]> <![if pub11]> <![if pub11]> <![if pub11]> <![if pub11]> <![if pub11]> <![if pub11]> <![if pub11]> <![if pub11]> <![if pub11]> <![if pub11]> <![if pub11]> <![if pub11]> <![if pub11]> <![if pub11]> <![if pub11]> <![if pub11]> <![if pub11]> <![if pub11]> <![if pub11]> <![if pub11]> <![if pub11]> <![if pub11]> <![if pub11]> <![if pub11]> <![if pub11]> <![if pub11]> <![if pub11]> <![if pub11]> <![if pub11]> <![if pub11]> <![if pub11]> <![if pub11]> <![if pub11]> <![if pub11]> <![if pub11]> <![if pub11]> <![if pub11]> <![if pub11]> <![if pub11]> <![if pub11]> <![if pub11]> <![if pub11]> <![if pub11]> <![if pub11]> <![if pub11]> <![if pub11]> <![if pub11]> <![if pub11]> <![if pub11]> <![if pub11]> <![if pub11]> <![if pub11]> <![if pub11]> <![if pub11]> <![if pub11]> <![if pub11]> <![if pub11]> <![if pub11]> <![if pub11]> <![if pub11]> <![if pub11]> <![if pub11]> <![if pub11]> <![if pub11]> <![if pub11]> <![if pub11]> <![if pub11]> <![if pub11]> <![if pub11]> <![if pub11]> <![if pub11]> <![if pub11]> <![if pub11]> <![if pub11]> <![if pub11]> <![if pub11]> <![if pub11]> <![if pub11]> <![if pub11]> <![if pub11]> <![if pub11]> <![if pub11]> <![if pub11]> <![if pub11]> <![if pub11]> <![if pub11]> <![if pub11]> <![if pub11]> <![if pub11]> <![if pub11]> <![if pub11]> <![if pub11]> <![if pub11]> <![if pub11]> <![if pub11]> <![if pub11]> <![if pub11]> <![if pub11]> <![if pub11]> <![if pub11]> <![if pub11]> <![if pub11]> <![if pub11]> <![if pub11]> <![if pub11]> <![if pub11]> <![if pub11]> <![if pub11]> <![if pub11]> <![if pub11]> <![if pub11]> <![if pub11]> <![if pub11]> <![if pub11]> <![if pub11]> <![if pub11]> <![if pub11]> <![if pub11]> <![if pub11]> <![if pub11]> <![if pub11]> <![if pub11]> <![if pub11]> <![if pub11]> <![if pub11]> <![if pub11]> <![if pub11]> <![if pub11]> <![if pub11]> <![if pub11]> <![if pub11]> <![if pub11]> <![if pub11]> <![if pub11]> <![if pub11]> <![if pub11]> <![if pub11]> <![if pub11]> <![if pub11]> <![if pub11]> <![if pub11]> <![if pub11]> <![if pub11]> <![if pub11]> <![if pub11]> <![if pub11]> <![if pub11]> <![if pub11]> <![if pub11]> <![if pub11]> <![if pub11]> <![if pub11]> <![if pub11]> <![if pub11]> <![if pub11]> <![if pub11]> <![if pub11]> <![if pub11]> <![if pub11]> <![if pub11]> <![if pub11]> <![if pub11]> <![if pub11]> <![if pub11]> <![if pub11]> <![if pub11]> <![if pub11]> <![if pub11]> <![if pub11]> <![if pub11]> <![if pub11]> <![if pub11]> <![if pub11]> <![if pub11]> <![if pub11]> <![if pub11]> <![if pub11]> <![if pub11]> <![if pub11]> <![if pub11]> <![if pub11]> <![if pub11]> <![if pub11]> <![if pub11]> <![if pub11]> <![if pub11]> <![if pub11]> <![if pub11]> <![if pub11]> <![if pub11]> <![if pub11]> <![if pub11]> <![if pub11]> <![if pub11]> <![if pub11]> <![if pub11]> <![if pub11]> <![if pub11]> <![if pub11]> <![if pub11]> <![if pub11]> <![if pub11]> <![if pub11]> <![if pub11]> <![if pub11]> <![if pub11]> <![if pub11]> <![if pub11]> <![if pub11]> <![if pub11]> <![if pub11]> <![if pub11]> <![if pub11]> <![if pub11]> <![if pub11]> <![if pub11]> <![if pub11]> <![if pub11]> <![if pub11]> <![if pub11]> <![if pub11]> <![if pub11]> <![if pub11]> <![if pub11]> <![if pub11]> <![if pub11]> <![if pub11]> <![if pub11]> <![if pub11]> <![if pub11]> <![if pub11]> <![if pub11]> <![if pub11]> <![if pub11]> <![if pub11]> <![if pub11]> <![if pub11]> <![if pub11]> <![if pub11]> <![if pub11]> <![if pub11]> <![if pub11]> <![if pub11]> <![if pub11]> <![if pub11]> <![if pub11]> <![if pub11]> <![if pub11]> <![if pub11]> <![if pub11]> <![if pub11]> <![if pub11]> <![if pub11]> <![if pub11]> <![if pub11]> <![if pub11]> <![if pub11]> <![if pub11]> <![if pub11]> <![if pub11]> <![if pub11]> <![if pub11]> <![if pub11]> <![if pub11]> <![if pub11]> <![if pub11]> <![if pub11]> <![if pub11]> <![if pub11]> <![if pub11]> <![if pub11]> <![if pub11]> <![if pub11]> <![if pub11]> <![if pub11]> <![if pub11]> <![if pub11]> <![if pub11]> <![if pub11]> <![if pub11]> <![if pub11]> <![if pub11]> <![if pub11]> <![if pub11]> <![if pub11]> <![if pub11]> <![if pub11]> <![if pub11]> <![if pub11]> <![if pub11]> <![if pub11]> <![if pub11]> <![if pub11]> <![if pub11]> <![if pub11]> <![if pub11]> <![if pub11]> <![if pub11]> <![if pub11]> <![if pub11]> <![if pub11]> <![if pub11]> <![if pub11]> <![if pub11]> <![if pub11]> <![if pub11]> <![if pub11]> <![if pub11]> <![if pub11]> <![if pub11]> <![if pub11]> <![if pub11]> <![if pub11]> <![if pub11]> <![if pub11]> <![if pub11]> <![if pub11]> <![if pub11]> <![if pub11]> <![if pub11]> <![if pub11]> <![if pub11]> <![if pub11]> <![if pub11]> <![if pub11]> <![if pub11]> <![if pub11]> <![if pub11]> <![if pub11]> <![if pub11]> <![if pub11]> <![if pub11]> <![if pub11]> <![if pub11]> <![if pub11]> <![if pub11]> <![if pub11]> <![if pub11]> <![if pub11]> <![if pub11]> <![if pub11]> <![if pub11]> <![if pub11]> <![if pub11]> <![if pub11]> <![if pub11]> <![if pub11]> <![if pub11]> <![if pub11]> <![if pub11]> <![if pub11]> <![if pub11]> <![if pub11]> <![if pub11]> <![if pub11]> <![if pub11]> <![if pub11]> <![if pub11]> <![if pub11]> <![if pub11]> <![if pub11]> <![if pub11]> <![if pub11]> <![if pub11]> <![if pub11]> <![if pub11]> <![if pub11]> <![if pub11]> <![if pub11]> <![if pub11]> <![if pub11]> <![if pub11]> <![if pub11]> <![if pub11]> <![if pub11]> <![if pub11]> <![if pub11]> <![if pub11]> <![if pub11]> <![if pub11]> <![if pub11]> <![if pub11]> <![if pub11]> <![if pub11]> <![if pub11]> <![if pub11]> <![if pub11]> <![if pub11]> <![if pub11]> <![if pub11]> <![if pub11]> <![if pub11]> <![if pub11]> <![if pub11]> <![if pub11]> <![if pub11]> <![if pub11]> <![if pub11]> <![if pub11]> <![if pub11]> <![if pub11]> <![if pub11]> <![if pub11]> <![if pub11]> <![if pub11]> <![if pub11]> <![if pub11]> <![if pub11]> <![if pub11]> <![if pub11]> <![if pub11]> <![if pub11]> <![if pub11]> <![if pub11]> <![if pub11]> <![if pub11]> <![if pub11]> <![if pub11]> <![if pub11]> <![if pub11]> <![if pub11]> <![if pub11]> <![if pub11]> <![if pub11]> <![if pub11]> <![if pub11]> <![if pub11]> <![if pub11]> <![if pub11]> <![if pub11]> <![if pub11]> <![if pub11]> <![if pub11]> <![if pub11]> <![if pub11]> <![if pub11]> <![if pub11]> <![if pub11]> <![if pub11]> <![if pub11]> <![if pub11]> <![if pub11]> <![if pub11]> <![if pub11]> <![if pub11]> <![if pub11]> <![if pub11]> <![if pub11]> <![if pub11]> <![if pub11]> <![if pub11]> <![if pub11]> <![if pub11]> <![if pub11]> <![if pub11]> <![if pub11]> <![if pub11]> <![if pub11]> <![if pub11]> <![if pub11]> <![if pub11]> <![if pub11]> <![if pub11]> <![if pub11]> <![if pub11]> <![if pub11]> <![if pub11]> <![if pub11]> <![if pub11]> <![if pub11]> <![if pub11]> <![if pub11]> <![if pub11]> <![if pub11]> <![if pub11]> <![if pub11]> <![if pub11]> <![if pub11]> <![if pub11]> <![if pub11]> <![if pub11]> <![if pub11]> <![if pub11]> <![if pub11]> <![if pub11]> <![if pub11]> <![if pub11]> <![if pub11]> <![if pub11]> <![if pub11]> <![if pub11]> <![if pub11]> <![if pub11]> <![if pub11]> <![if pub11]> <![if pub11]> <![if pub11]> <![if pub11]> <![if pub11]> <![if pub11]> <![if pub11]> <![if pub11]> <![if pub11]> <![if pub11]> <![if pub11]> <![if pub11]> <![if pub11]> <![if pub11]> <![if pub11]> <![if pub11]> <![if pub11]> <![if pub11]> <![if pub11]> <![if pub11]> <![if pub11]> <![if pub11]> <![if pub11]> <![if pub11]> <![if pub11]> <![if pub11]> <![if pub11]> <![if pub11]> <![if pub11]> <![if pub11]> <![if pub11]> <![if pub11]> <![if pub11]> <![if pub11]> <![if pub11]> <![if pub11]> <![if pub11]> <![if pub11]> <![if pub11]> <![if pub11]> <![if pub11]> <![if pub11]> <![if pub11]> <![if pub11]> <![if pub11]> <![if pub11]> <![if pub11]> <![if pub11]> <![if pub11]> <![if pub11]> <![if pub11]> <![if pub11]> <![if pub11]> <![if pub11]> <![if pub11]> <![if pub11]> <![if pub11]> <![if pub11]> <![if pub11]> <![if pub11]> <![if pub11]> <![if pub11]> <![if pub11]> <![if pub11]> <![if pub11]> <![if pub11]> <![if pub11]> <![if pub11]> <![if pub11]> <![if pub11]> <![if pub11]> <![if pub11]> <![if pub11]> <![if pub11]> <![if pub11]> <![if pub11]> <![if pub11]> <![if pub11]> <![if pub11]> <![if pub11]> <![if pub11]> <![if pub11]> <![if pub11]> <![if pub11]> <![if pub11]> <![if pub11]> <![if pub11]> <![if pub11]> <![if pub11]> <![if pub11]> <![if pub11]> <![if pub11]> <![if pub11]> <![if pub11]> <![if pub11]> <![if pub11]> <![if pub11]> <![if pub11]> <![if pub11]> <![if pub11]> <![if pub11]> <![if pub11]> <![if pub11]> <![if pub11]> <![if pub11]> <![if pub11]> <![if pub11]> <![if pub11]> <![if pub11]> <![if pub11]> <![if pub11]> <![if pub11]> <![if pub11]> <![if pub11]> <![if pub11]> <![if pub11]> <![if pub11]> <![if pub11]> <![if pub11]> <![if pub11]> <![if pub11]> <![if pub11]> <![if pub11]> <![if pub11]> <![if pub11]> <![if pub11]> <![if pub11]> <![if pub11]> <![if pub11]> <![if pub11]> <![if pub11]> <![if pub11]> <![if pub11]> <![if pub11]> <![if pub11]> <![if pub11]> <![if pub11]> <![if pub11]> <![if pub11]> <![if pub11]> <![if pub11]> <![if pub11]> <![if pub11]> <![if pub11]> <![if pub11]> <![if pub11]> <![if pub11]> <![if pub11]> <![if pub11]> <![if pub11]> <![if pub11]> <![if pub11]> <![if pub11]> <![if pub11]> <![if pub11]> <![if pub11]> <![if pub11]> <![if pub11]> <![if pub11]> <![if pub11]> <![if pub11]> <![if pub11]> <![if pub11]> <![if pub11]> <![if pub11]> <![if pub11]> <![if pub11]> <![if pub11]> <![if pub11]> <![if pub11]> <![if pub11]> <![if pub11]> <![if pub11]> <![if pub11]> <![if pub11]> <![if pub11]> <![if pub11]> <![if pub11]> <![if pub11]> <![if pub11]> <![if pub11]> <![if pub11]> <![if pub11]> <![if pub11]> <![if pub11]> <![if pub11]> <![if pub11]> <![if pub11]> <![if pub11]> <![if pub11]> <![if pub11]> <![if pub11]> <![if pub11]> <![if pub11]> <![if pub11]> <![if pub11]> <![if pub11]> <![if pub11]> <![if pub11]> <![if pub11]> <![if pub11]> <![if pub11]> <![if pub11]> <![if pub11]> <![if pub11]> <![if pub11]> <![if pub11]> <![if pub11]> <![if pub11]> <![if pub11]> <![if pub11]> <![if pub11]> <![if pub11]> <![if pub11]> <![if pub11]> <![if pub11]> <![if pub11]> <![if pub11]> <![if pub11]> <![if pub11]> <![if pub11]> <![if pub11]> <![if pub11]> <![if pub11]> <![if pub11]> <![if pub11]> <![if pub11]> <![if pub11]> <![if pub11]> <![if pub11]> <![if pub11]> <![if pub11]> <![if pub11]> <![if pub11]> <![if pub11]> <![if pub11]> <![if pub11]> <![if pub11]> <![if pub11]> <![if pub11]> <![if pub11]> <![if pub11]> <![if pub11]> <![if pub11]> <![if pub11]> <![if pub11]> <![if pub11]> <![if pub11]> <![if pub11]> <![if pub11]> <![if pub11]> <![if pub11]> <![if pub11]> <![if pub11]> <![if pub11]> <![if pub11]> <![if pub11]> <![if pub11]> <![if pub11]> <![if pub11]> <![if pub11]> <![if pub11]> <![if pub11]> <![if pub11]> <![if pub11]> <![if pub11]> <![if pub11]> <![if pub11]> <![if pub11]> <![if pub11]> <![if pub11]> <![if pub11]> <![if pub11]> <![if pub11]> <![if pub11]> <![if pub11]> <![if pub11]> <![if pub11]> <![if pub11]> <![if pub11]> <![if pub11]> <![if pub11]> <![if pub11]> <![if pub11]> <![if pub11]> <![if pub11]> <![if pub11]> <![if pub11]> <![if pub11]> <![if pub11]> <![if pub11]> <![if pub11]> <![if pub11]> <![if pub11]> <![if pub11]> <![if pub11]> <![if pub11]> <![if pub11]> <![if pub11]> <![if pub11]> <![if pub11]> <![if pub11]> <![if pub11]> <![if pub11]> <![if pub11]> <![if pub11]> <![if pub11]> <![if pub11]> <![if pub11]> <![if pub11]> <![if pub11]> <![if pub11]> <![if pub11]> <![if pub11]> <![if pub11]> <![if pub11]> <![if pub11]> <![if pub11]> <![if pub11]> <![if pub11]> <![if pub11]> <![if pub11]> <![if pub11]> <![if pub11]> <![if pub11]> <![if pub11]> <![if pub11]> <![if pub11]> <![if pub11]> <![if pub11]> <![if pub11]> <![if pub11]> <![if pub11]> <![if pub11]> <![if pub11]> <![if pub11]> <![if pub11]> <![if pub11]> <![if pub11]> <![if pub11]> <![if pub11]> <![if pub11]> <![if pub11]> <![if pub11]> <![if pub11]> <![if pub11]> <![if pub11]> <![if pub11]> <![if pub11]> <![if pub11]> <![if pub11]> <![if pub11]> <![if pub11]> <![if pub11]> <![if pub11]> <![if pub11]> <![if pub11]> <![if pub11]> <![if pub11]> <![if pub11]> <![if pub11]> <![if pub11]> <![if pub11]> <![if pub11]> <![if pub11]> <![if pub11]> <![if pub11]> <![if pub11]> <![if pub11]> <![if pub11]> <![if pub11]> <![if pub11]> <![if pub11]> <![if pub11]> <![if pub11]> <![if pub11]> <![if pub11]> <![if pub11]> <![if pub11]> <![if pub11]> <![if pub11]> <![if pub11]> <![if pub11]> <![if pub11]> <![if pub11]> <![if pub11]> <![if pub11]> <![if pub11]> <![if pub11]> <![if pub11]> <![if pub11]> <![if pub11]> <![if pub11]> <![if pub11]> <![if pub11]> <![if pub11]> <![if pub11]> <![if pub11]> <![if pub11]> <![if pub11]> <![if pub11]> <![if pub11]> <![if pub11]> <![if pub11]> <![if pub11]> <![if pub11]> <![if pub11]> <![if pub11]> <![if pub11]> <![if pub11]> <![if pub11]> <![if pub11]> <![if pub11]> <![if pub11]> <![if pub11]> <![if pub11]> <![if pub11]> <![if pub11]> <![if pub11]> <![if pub11]> <![if pub11]> <![if pub11]> <![if pub11]> <![if pub11]> <![if pub11]> <![if pub11]> <![if pub11]> <![if pub11]> <![if pub11]> <![if pub11]> <![if pub11]> <![if pub11]> <![if pub11]> <![if pub11]> <![if pub11]> <![if pub11]> <![if pub11]> <![if pub11]> <![if pub11]> <![if pub11]> <![if pub11]> <![if pub11]> <![if pub11]> <![if pub11]> <![if pub11]> <![if pub11]> <![if pub11]> <![if pub11]> <![if pub11]> <![if pub11]> <![if pub11]> <![if pub11]> <![if pub11]> <![if pub11]> <![if pub11]> <![if pub11]> <![if pub11]> <![if pub11]> <![if pub11]> <![if pub11]> <![if pub11]> <![if pub11]> <![if pub11]> <![if pub11]> <![if pub11]> <![if pub11]> <![if pub11]> <![if pub11]> <![if pub11]> <![if pub11]> <![if pub11]> <![if pub11]> <![if pub11]> <![if pub11]> <![if pub11]> <![if pub11]> <![if pub11]> <![if pub11]> <![if pub11]> <![if pub11]> <![if pub11]> <![if pub11]> <![if pub11]> <![if pub11]> <![if pub11]> <![if pub11]> <![if pub11]> <![if pub11]> <![if pub11]> <![if pub11]> <![if pub11]> <![if pub11]> <![if pub11]> <![if pub11]> <![if pub11]> <![if pub11]> <![if pub11]> <![if pub11]> <![if pub11]> <![if pub11]> <![if pub11]> <![if pub11]> <![if pub11]> <![if pub11]> <![if pub11]> <![if pub11]> <![if pub11]> <![if pub11]> <![if pub11]> <![if pub11]> <![if pub11]> <![if pub11]> <![if pub11]> <![if pub11]> <![if pub11]> <![if pub11]> <![if pub11]> <![if pub11]> <![if pub11]> <![if pub11]> <![if pub11]> <![if pub11]> <![if pub11]> <![if pub11]> <![if pub11]> <![if pub11]> <![if pub11]> <![if pub11]> <![if pub11]> <![if pub11]> <![if pub11]> <![if pub11]> <![if pub11]> <![if pub11]> <![if pub11]> <![if pub11]> <![if pub11]> <![if pub11]> <![if pub11]> <![if pub11]> <![if pub11]> <![if pub11]> <![if pub11]> <![if pub11]> <![if pub11]> <![if pub11]> <![if pub11]> <![if pub11]> <![if pub11]> <![if pub11]> <![if pub11]> <![if pub11]> <![if pub11]> <![if pub11]> <![if pub11]> <![if pub11]> <![if pub11]> <![if pub11]> <![if pub11]> <![if pub11]> <![if pub11]> <![if pub11]> <![if pub11]> <![if pub11]> <![if pub11]> <![if pub11]> <![if pub11]> <![if pub11]> <![if pub11]> <![if pub11]> <![if pub11]> <![if pub11]> <![if pub11]> <![if pub11]> <![if pub11]> <![if pub11]> <![if pub11]> <![if pub11]> <![if pub11]> <![if pub11]> <![if pub11]> <![if pub11]> <![if pub11]> <![if pub11]> <![if pub11]> <![if pub11]> <![if pub11]> <![if pub11]> <![if pub11]> <![if pub11]> <![if pub11]> <![if pub11]> <![if pub11]> <![if pub11]> <![if pub11]> <![if pub11]> <![if pub11]> <![if pub11]> <![if pub11]> <![if pub11]> <![if pub11]> <![if pub11]> <![if pub11]> <![if pub11]> <![if pub11]> <![if pub11]> <![if pub11]> <![if pub11]> <![if pub11]> <![if pub11]> <![if pub11]> <![if pub11]> <![if pub11]> <![if pub11]> <![if pub11]> <![if pub11]> <![if pub11]> <![if pub11]> <![if pub11]> <![if pub11]> <![if pub11]> <![if pub11]> <![if pub11]> <![if pub11]> <![if pub11]> <![if pub11]> <![if pub11]> <![if pub11]> <![if pub11]> <![if pub11]> <![if pub11]> <![if pub11]> <![if pub11]> <![if pub11]> <![if pub11]> <![if pub11]> <![if pub11]> <![if pub11]> <![if pub11]> <![if pub11]> <![if pub11]> <![if pub11]> <![if pub11]> <![if pub11]> <![if pub11]> <![if pub11]> <![if pub11]> <![if pub11]> <![if pub11]> <![if pub11]> <![if pub11]> <![if pub11]> <![if pub11]> <![if pub11]> <![if pub11]> <![if pub11]> <![if pub11]> <![if pub11]> <![if pub11]> <![if pub11]> <![if pub11]> <![if pub11]> <![if pub11]> <![if pub11]> <![if pub11]> <![if pub11]> <![if pub11]> <![if pub11]> <![if pub11]> <![if pub11]> <![if pub11]> <![if pub11]> <![if pub11]> <![if pub11]> <![if pub11]> <![if pub11]> <![if pub11]> <![if pub11]> <![if pub11]> <![if pub11]> <![if pub11]> <![if pub11]> <![if pub11]> <![if pub11]> <![if pub11]> <![if pub11]> <![if pub11]> <![if pub11]> <![if pub11]> <![if pub11]> <![if pub11]> <![if pub11]> <![if pub11]> <![if pub11]> <![if pub11]> <![if pub11]> <![if pub11]> <![if pub11]> <![if pub11]> <![if pub11]> <![if pub11]> <![if pub11]> <![if pub11]> <![if pub11]> <![if pub11]> <![if pub11]> <![if pub11]> <![if pub11]> <![if pub11]> <![if pub11]> <![if pub11]> <![if pub11]> <![if pub11]> <![if pub11]> <![if pub11]> <![if pub11]> <![if pub11]> <![if pub11]> <![if pub11]> <![if pub11]> <![if pub11]> <![if pub11]> <![if pub11]> <![if pub11]> <![if pub11]> <![if pub11]> <![if pub11]> <![if pub11]> <![if pub11]> <![if pub11]> <![if pub11]> <![if pub11]> <![if pub11]> <![if pub11]> <![if pub11]> <![if pub11]> <![if pub11]> <![if pub11]> <![if pub11]> <![if pub11]> <![if pub11]> <![if pub11]> <![if pub11]> <![if pub11]> <![if pub11]> <![if pub11]> <![if pub11]> <![if pub11]> <![if pub11]> <![if pub11]> <![if pub11]> <![if pub11]> <![if pub11]> <![if pub11]> <![if pub11]> <![if pub11]> <![if pub11]> <![if pub11]> <![if pub11]> <![if pub11]> <![if pub11]> <![if pub11]> <![if pub11]> <![if pub11]> <![if pub11]> <![if pub11]> <![if pub11]> <![if pub11]> <![if pub11]> <![if pub11]> <![if pub11]> <![if pub11]> <![if pub11]> <![if pub11]> <![if pub11]> <![if pub11]> <![if pub11]> <![if pub11]> <![if pub11]> <![if pub11]> <![if pub11]> <![if pub11]> <![if pub11]> <![if pub11]> <![if pub11]> <![if pub11]> <![if pub11]> <![if pub11]> <![if pub11]> <![if pub11]> <![if pub11]> <![if pub11]> <![if pub11]> <![if pub11]> <![if pub11]> <![if pub11]> <![if pub11]> <![if pub11]> <![if pub11]> <![if pub11]> <![if pub11]> <![if pub11]> <![if pub11]> <![if pub11]> <![if pub11]> <![if pub11]> <![if pub11]> <![if pub11]> <![if pub11]> <![if pub11]> <![if pub11]> <![if pub11]> <![if pub11]> <![if pub11]> <![if pub11]> <![if pub11]> <![if pub11]> <![if pub11]> <![if pub11]> <![if pub11]> <![if pub11]> <![if pub11]> <![if pub11]> <![if pub11]> <![if pub11]> <![if pub11]> <![if pub11]> <![if pub11]> <![if pub11]> <![if pub11]> <![if pub11]> <![if pub11]> <![if pub11]> <![if pub11]> <![if pub11]> <![if pub11]> <![if pub11]> <![if pub11]> <![if pub11]> <![if pub11]> <![if pub11]> <![if pub11]> <![if pub11]> <![if pub11]> <![if pub11]> <![if pub11]> <![if pub11]> <![if pub11]> <![if pub11]> <![if pub11]> <![if pub11]> <![if pub11]> <![if pub11]> <![if pub11]> <![if pub11]> <![if pub11]> <![if pub11]> <![if pub11]> <![if pub11]> <![if pub11]> <![if pub11]> <![if pub11]> <![if pub11]> <![if pub11]> <![if pub11]> <![if pub11]> <![if pub11]> <![if pub11]> <![if pub11]> <![if pub11]> <![if pub11]> <![if pub11]> <![if pub11]> <![if pub11]> <![if pub11]> <![if pub11]> <![if pub11]> <![if pub11]> <![if pub11]> <![if pub11]> <![if pub11]> <![if pub11]> <![if pub11]> <![if pub11]> <![if pub11]> <![if pub11]> <![if pub11]> <![if pub11]> <![if pub11]> <![if pub11]> <![if pub11]> <![if pub11]> <![if pub11]> <![if pub11]> <![if pub11]> <![if pub11]> <![if pub11]> <![if pub11]> <![if pub11]> <![if pub11]> <![if pub11]> <![if pub11]> <![if pub11]> <![if pub11]> <![if pub11]> <![if pub11]> <![if pub11]> <![if pub11]> <![if pub11]> <![if pub11]> <![if pub11]> <![if pub11]> <![if pub11]> <![if pub11]> <![if pub11]> <![if pub11]> <![if pub11]> <![if pub11]> <![if pub11]> <![if pub11]> <![if pub11]> <![if pub11]> <![if pub11]> <![if pub11]> <![if pub11]> <![if pub11]> <![if pub11]> <![if pub11]> <![if pub11]> <![if pub11]> <![if pub11]> <![if pub11]> <![if pub11]> <![if pub11]> <![if pub11]> <![if pub11]> <![if pub11]> <![if pub11]> <![if pub11]> <![if pub11]> <![if pub11]> <![if pub11]> <![if pub11]> <![if pub11]> <![if pub11]> <![if pub11]> <![if pub11]> <![if pub11]> <![if pub11]> <![if pub11]> <![if pub11]> <![if pub11]> <![if pub11]> <![if pub11]> <![if pub11]> <![if pub11]> <![if pub11]> <![if pub11]> <![if pub11]> <![if pub11]> <![if pub11]> <![if pub11]> <![if pub11]> <![if pub11]> <![if pub11]> <![if pub11]> <![if pub11]> <![if pub11]> <![if pub11]> <![if pub11]> <![if pub11]> <![if pub11]> <![if pub11]> <![if pub11]> <![if pub11]> <![if pub11]> <![if pub11]> <![if pub11]> <![if pub11]> <![if pub11]> <![if pub11]> <![if pub11]> <![if pub11]> <![if pub11]> <![if pub11]> <![if pub11]> <![if pub11]> <![if pub11]> <![if pub11]> <![if pub11]> <![if pub11]> <![if pub11]> <![if pub11]> <![if pub11]> <![if pub11]> <![if pub11]> <![if pub11]> <![if pub11]> <![if pub11]> <![if pub11]> <![if pub11]> <![if pub11]> <![if pub11]> <![if pub11]> <![if pub11]> <![if pub11]> <![if pub11]> <![if pub11]> <![if pub11]> <![if pub11]> <![if pub11]> <![if pub11]> <![if pub11]> <![if pub11]> <![if pub11]> <![if pub11]> <![if pub11]> <![if pub11]> <![if pub11]> <![if pub11]> <![if pub11]> <![if pub11]> <![if pub11]> <![if pub11]> <![if pub11]> <![if pub11]> <![if pub11]> <![if pub11]> <![if pub11]> <![if pub11]> <![if pub11]> <![if pub11]> <![if pub11]> <![if pub11]> <![if pub11]> <![if pub11]> <![if pub11]> <![if pub11]> <![if pub11]> <![if pub11]> <![if pub11]> <![if pub11]> <![if pub11]> <![if pub11]> <![if pub11]> <![if pub11]> <![if pub11]> <![if pub11]> <![if pub11]> <![if pub11]> <![if pub11]> <![if pub11]> <![if pub11]> <![if pub11]> <![if pub11]> <![if pub11]> <![if pub11]> <![if pub11]> <![if pub11]> <![if pub11]> <![if pub11]> <![if pub11]> <![if pub11]> <![if pub11]> <![if pub11]> <![if pub11]> <![if pub11]> <![if pub11]> <![if pub11]> <![if pub11]> <![if pub11]> <![if pub11]> <![if pub11]> <![if pub11]> <![if pub11]> <![if pub11]> <![if pub11]> <![if pub11]> <![if pub11]> <![if pub11]> <![if pub11]> <![if pub11]> <![if pub11]> <![if pub11]> <![if pub11]> <![if pub11]> <![if pub11]> <![if pub11]> <![if pub11]> <![if pub11]> <![if pub11]> <![if pub11]> <![if pub11]> <![if pub11]> <![if pub11]> <![if pub11]> <![if pub11]> <![if pub11]> <![if pub11]> <![if pub11]> <![if pub11]> <![if pub11]> <![if pub11]> <![if pub11]> <![if pub11]> <![if pub11]> <![if pub11]> <![if pub11]> <![if pub11]> <![if pub11]> <![if pub11]> <![if pub11]> <![if pub11]> <![if pub11]> <![if pub11]> <![if pub11]> <![if pub11]> <![if pub11]> <![if pub11]> <![if pub11]> <![if pub11]> <![if pub11]> <![if pub11]> <![if pub11]> <![if pub11]> <![if pub11]> <![if pub11]> <![if pub11]> <![if pub11]> <![if pub11]> <![if pub11]> <![if pub11]> <![if pub11]> <![if pub11]> <![if pub11]> <![if pub11]> <![if pub11]> <![if pub11]> <![if pub11]> <![if pub11]> <![if pub11]> <![if pub11]> <![if pub11]> <![if pub11]> <![if pub11]> <![if pub11]> <![if pub11]> <![if pub11]> <![if pub11]> <![if pub11]> <![if pub11]> <![if pub11]> <![if pub11]> <![if pub11]> <![if pub11]> <![if pub11]> <![if pub11]> <![if pub11]> <![if pub11]> <![if pub11]> <![if pub11]> <![if pub11]> <![if pub11]> <![if pub11]> <![if pub11]> <![if pub11]> <![if pub11]> <![if pub11]> <![if pub11]> <![if pub11]> <![if pub11]> <![if pub11]> <![if pub11]> <![if pub11]> <![if pub11]> <![if pub11]> <![if pub11]> <![if pub11]> <![if pub11]> <![if pub11]> <![if pub11]> <![if pub11]> <![if pub11]> <![if pub11]> <![if pub11]> <![if pub11]> <![if pub11]> <![if pub11]> <![if pub11]> <![if pub11]> <![if pub11]> <![if pub11]> <![if pub11]> <![if pub11]> <![if pub11]> <![if pub11]> <![if pub11]> <![if pub11]> <![if pub11]> <![if pub11]> <![if pub11]> <![if pub11]> <![if pub11]> <![if pub11]> <![if pub11]> <![if pub11]> <![if pub11]> <![if pub11]> <![if pub11]> <![if pub11]> <![if pub11]> <![if pub11]> <![if pub11]> <![if pub11]> <![if pub11]> <![if pub11]> <![if pub11]> <![if pub11]> <![if pub11]> <![if pub11]> <![if pub11]> <![if pub11]> <![if pub11]> <![if pub11]> <![if pub11]> <![if pub11]> <![if pub11]> <![if pub11]> <![if pub11]> <![if pub11]> <![if pub11]> <![if pub11]> <![if pub11]> <![if pub11]> <![if pub11]> <![if pub11]> <![if pub11]> <![if pub11]> <![if pub11]> <![if pub11]> <![if pub11]> <![if pub11]> <![if pub11]> <![if pub11]> <![if pub11]> <![if pub11]> <![if pub11]> <![if pub11]> <![if pub11]> <![if pub11]> <![if pub11]> <![if pub11]> <![if pub11]> <![if pub11]> <![if pub11]> <![if pub11]> <![if pub11]> <![if pub11]> <![if pub11]> <![if pub11]> <![if pub11]> <![if pub11]> <![if pub11]> <![if pub11]> <![if pub11]> <![if pub11]> <![if pub11]> <![if pub11]> <![if pub11]> <![if pub11]> <![if pub11]> <![if pub11]> <![if pub11]> <![if pub11]> <![if pub11]> <![if pub11]> <![if pub11]> <![if pub11]> <![if pub11]> <![if pub11]> <![if pub11]> <![if pub11]> <![if pub11]> <![if pub11]> <![if pub11]> <![if pub11]> <![if pub11]> <![if pub11]> <![if pub11]> <![if pub11]> <![if pub11]> <![if pub11]> <![if pub11]> <![if pub11]> <![if pub11]> <![if pub11]> <![if pub11]> <![if pub11]> <![if pub11]> <![if pub11]> <![if pub11]> <![if pub11]> <![if pub11]> <![if pub11]> <![if pub11]> <![if pub11]> <![if pub11]> <![if pub11]> <![if pub11]> <![if pub11]> <![if pub11]> <![if pub11]> <![if pub11]> <![if pub11]> <![if pub11]> <![if pub11]> <![if pub11]> <![if pub11]> <![if pub11]> <![if pub11]> <![if pub11]> <![if pub11]> <![if pub11]> <![if pub11]> <![if pub11]> <![if pub11]> <![if pub11]> <![if pub11]> <![if pub11]> <![if pub11]> <![if pub11]> <![if pub11]> <![if pub11]> <![if pub11]> <![if pub11]> <![if pub11]> <![if pub11]> <![if pub11]> <![if pub11]> <![if pub11]> <![if pub11]> <![if pub11]> <![if pub11]> <![if pub11]> <![if pub11]> <![if pub11]> <![if pub11]> <![if pub11]> <![if pub11]> <![if pub11]> <![if pub11]> <![if pub11]> <![if pub11]> <![if pub11]> <![if pub11]> <![if pub11]> <![if pub11]> <![if pub11]> <![if pub11]> <![if pub11]> <![if pub11]> <![if pub11]> <![if pub11]> <![if pub11]> <![if pub11]> <![if pub11]> <![if pub11]> <![if pub11]> <![if pub11]> <![if pub11]> <![if pub11]> <![if pub11]> <![if pub11]> <![if pub11]> <![if pub11]> <![if pub11]> <![if pub11]> <![if pub11]> <![if pub11]> <![if pub11]> <![if pub11]> <![if pub11]> <![if pub11]> <![if pub11]> <![if pub11]> <![if pub11]> <![if pub11]> <![if pub11]> <![if pub11]> <![if pub11]> <![if pub11]> <![if pub11]> <![if pub11]> <![if pub11]> <![if pub11]> <![if pub11]> <![if pub11]> <![if pub11]> <![if pub11]> <![if pub11]> <![if pub11]> <![if pub11]> <![if pub11]> <![if pub11]> <![if pub11]> <![if pub11]> <![if pub11]> <![if pub11]> <![if pub11]> <![if pub11]> <![if pub11]> <![if pub11]> <![if pub11]> <![if pub11]> <![if pub11]> <![if pub11]> <![if pub11]> <![if pub11]> <![if pub11]> <![if pub11]> <![if pub11]> <![if pub11]> <![if pub11]> <![if pub11]> <![if pub11]> <![if pub11]> <![if pub11]> <![if pub11]> <![if pub11]> <![if pub11]> <![if pub11]> <![if pub11]> <![if pub11]> <![if pub11]> <![if pub11]> <![if pub11]> <![if pub11]> <![if pub11]> <![if pub11]> <![if pub11]> <![if pub11]> <![if pub11]> <![if pub11]> <![if pub11]> <![if pub11]> <![if pub11]> <![if pub11]> <![if pub11]> <![if pub11]> <![if pub11]> <![if pub11]> <![if pub11]> <![if pub11]> <![if pub11]> <![if pub11]> <![if pub11]> <![if pub11]> <![if pub11]> <![if pub11]> <![if pub11]> <![if pub11]> <![if pub11]> <![if pub11]> <![if pub11]> <![if pub11]> <![if pub11]> <![if pub11]> <![if pub11]> <![if pub11]> <![if pub11]> <![if pub11]> <![if pub11]> <![if pub11]> <![if pub11]> <![if pub11]> <![if pub11]> <![if pub11]> <![if pub11]> <![if pub11]> <![if pub11]> <![if pub11]> <![if pub11]> <![if pub11]> <![if pub11]> <![if pub11]> <![if pub11]> <![if pub11]> <![if pub11]> <![if pub11]> <![if pub11]> <![if pub11]> <![if pub11]> <![if pub11]> <![if pub11]> <![if pub11]> <![if pub11]> <![if pub11]> <![if pub11]> <![if pub11]> <![if pub11]> <![if pub11]> <![if pub11]> <![if pub11]> <![if pub11]> <![if pub11]> <![if pub11]> <![if pub11]> <![if pub11]> <![if pub11]> <![if pub11]> <![if pub11]> <![if pub11]> <![if pub11]> <![if pub11]> <![if pub11]> <![if pub11]> <![if pub11]> <![if pub11]> <![if pub11]> <![if pub11]> <![if pub11]> <![if pub11]> <![if pub11]> <![if pub11]> <![if pub11]> <![if pub11]> <![if pub11]> <![if pub11]> <![if pub11]> <![if pub11]> <![if pub11]> <![if pub11]> <![if pub11]> <![if pub11]> <![if pub11]> <![if pub11]> <![if pub11]> <![if pub11]> <![if pub11]> <![if pub11]> <![if pub11]> <![if pub11]> <![if pub11]> <![if pub11]> <![if pub11]> <![if pub11]> <![if pub11]> <![if pub11]> <![if pub11]> <![if pub11]> <![if pub11]> <![if pub11]> <![if pub11]> <![if pub11]> <![if pub11]> <![if pub11]> <![if pub11]> <![if pub11]> <![if pub11]> <![if pub11]> <![if pub11]> <![if pub11]> <![if pub11]> <![if pub11]> <![if pub11]> <![if pub11]> <![if pub11]> <![if pub11]> <![if pub11]> <![if pub11]> <![if pub11]> <![if pub11]> <![if pub11]> <![if pub11]> <![if pub11]> <![if pub11]> <![if pub11]> <![if pub11]> <![if pub11]> <![if pub11]> <![if pub11]> <![if pub11]> <![if pub11]> <![if pub11]> <![if pub11]> <![if pub11]> <![if pub11]> <![if pub11]> <![if pub11]> <![if pub11]> <![if pub11]> <![if pub11]> <![if pub11]> <![if pub11]> <![if pub11]> <![if pub11]> <![if pub11]> <![if pub11]> <![if pub11]> <![if pub11]> <![if pub11]> <![if pub11]> <![if pub11]> <![if pub11]> <![if pub11]> <![if pub11]> <![if pub11]> <![if pub11]> <![if pub11]> <![if pub11]> <![if pub11]> <![if pub11]> <![if pub11]> <![if pub11]> <![if pub11]> <![if pub11]> <![if pub11]> <![if pub11]> <![if pub11]> <![if pub11]> <![if pub11]> <![if pub11]> <![if pub11]> <![if pub11]> <![if pub11]> <![if pub11]> <![if pub11]> <![if pub11]> <![if pub11]> <![if pub11]> <![if pub11]> <![if pub11]> <![if pub11]> <![if pub11]> <![if pub11]> <![if pub11]> <![if pub11]> <![if pub11]> <![if pub11]> <![if pub11]> <![if pub11]> <![if pub11]> <![if pub11]> <![if pub11]> <![if pub11]> <![if pub11]> <![if pub11]> <![if pub11]> <![if pub11]> <![if pub11]> <![if pub11]> <![if pub11]> <![if pub11]> <![if pub11]> <![if pub11]> <![if pub11]> <![if pub11]> <![if pub11]> <![if pub11]> <![if pub11]> <![if pub11]> <![if pub11]> <![if pub11]> <![if pub11]> <![if pub11]> <![if pub11]> <![if pub11]> <![if pub11]> <![if pub11]> <![if pub11]> <![if pub11]> <![if pub11]> <![if pub11]> <![if pub11]> <![if pub11]> <![if pub11]> <![if pub11]> <![if pub11]> <![if pub11]> <![if pub11]> <![if pub11]> <![if pub11]> <![if pub11]> <![if pub11]> <![if pub11]> <![if pub11]> <![if pub11]> <![if pub11]> <![if pub11]> <![if pub11]> <![if pub11]> <![if pub11]> <![if pub11]> <![if pub11]> <![if pub11]> <![if pub11]> <![if pub11]> <![if pub11]> <![if pub11]> <![if pub11]> <![if pub11]> <![if pub11]> <![if pub11]> <![if pub11]> <![if pub11]> <![if pub11]> <![if pub11]> <![if pub11]> <![if pub11]> <![if pub11]> <![if pub11]> <![if pub11]> <![if pub11]> <![if pub11]> <![if pub11]> <![if pub11]> <![if pub11]> <![if pub11]> <![if pub11]> <![if pub11]> <![if pub11]> <![if pub11]> <![if pub11]> <![if pub11]> <![if pub11]> <![if pub11]> <![if pub11]> <![if pub11]> <![if pub11]> <![if pub11]> <![if pub11]> <![if pub11]> <![if pub11]> <![if pub11]> <![if pub11]> <![if pub11]> <![if pub11]> <![if pub11]> <![if pub11]> <![if pub11]> <![if pub11]> <![if pub11]> <![if pub11]> <![if pub11]> <![if pub11]> <![if pub11]> <![if pub11]> <![if pub11]> <![if pub11]> <![if pub11]> <![if pub11]> <![if pub11]> <![if pub11]> <![if pub11]> <![if pub11]> <![if pub11]> <![if pub11]> <![if pub11]> <![if pub11]> <![if pub11]> <![if pub11]> <![if pub11]> <![if pub11]> <![if pub11]> <![if pub11]> <![if pub11]> <![if pub11]> <![if pub11]> <![if pub11]> <![if pub11]> <![if pub11]> <![if pub11]> <![if pub11]> <![if pub11]> <![if pub11]> <![if pub11]> <![if pub11]> <![if pub11]> <![if pub11]> <![if pub11]> <![if pub11]> <![if pub11]> <![if pub11]> <![if pub11]> <![if pub11]> <![if pub11]> <![if pub11]> <![if pub11]> <![if pub11]> <![if pub11]> <![if pub11]> <![if pub11]> <![if pub11]> <![if pub11]> <![if pub11]> <![if pub11]> <![if pub11]> <![if pub11]> <![if pub11]> <![if pub11]> <![if pub11]> <![if pub11]> <![if pub11]> <![if pub11]> <![if pub11]> <![if pub11]> <![if pub11]> <![if pub11]> <![if pub11]> <![if pub11]> <![if pub11]> <![if pub11]> <![if pub11]> <![if pub11]> <![if pub11]> <![if pub11]> <![if pub11]> <![if pub11]> <![if pub11]> <![if pub11]> <![if pub11]> <![if pub11]> <![if pub11]> <![if pub11]> <![if pub11]> <![if pub11]> <![if pub11]> <![if pub11]> <![if pub11]> <![if pub11]> <![if pub11]> <![if pub11]> <![if pub11]> <![if pub11]> <![if pub11]> <![if pub11]> <![if pub11]> <![if pub11]> <![if pub11]> <![if pub11]> <![if pub11]> <![if pub11]> <![if pub11]> <![if pub11]> <![if pub11]> <![if pub11]> <![if pub11]> <![if pub11]> <![if pub11]> <![if pub11]> <![if pub11]> <![if pub11]> <![if pub11]> <![if pub11]> <![if pub11]> <![if pub11]> <![if pub11]> <![if pub11]> <![if pub11]> <![if pub11]> <![if pub11]> <![if pub11]> <![if pub11]> <![if pub11]> <![if pub11]> <![if pub11]> <![if pub11]> <![if pub11]> <![if pub11]> <![if pub11]> <![if pub11]> <![if pub11]> <![if pub11]> <![if pub11]> <![if pub11]> <![if pub11]> <![if pub11]> <![if pub11]> <![if pub11]> <![if pub11]> <![if pub11]> <![if pub11]> <![if pub11]> <![if pub11]> <![if pub11]> <![if pub11]> <![if pub11]> <![if pub11]> <![if pub11]> <![if pub11]> <![if pub11]> <![if pub11]> <![if pub11]> <![if pub11]> <![if pub11]> <![if pub11]> <![if pub11]> <![if pub11]> <![if pub11]> <![if pub11]> <![if pub11]> <![if pub11]> <![if pub11]> <![if pub11]> <![if pub11]> <![if pub11]> <![if pub11]> <![if pub11]> <![if pub11]> <![if pub11]> <![if pub11]> <![if pub11]> <![if pub11]> <![if pub11]> <![if pub11]> <![if pub11]> <![if pub11]> <![if pub11]> <![if pub11]> <![if pub11]> <![if pub11]> <![if pub11]> <![if pub11]> <![if pub11]> <![if pub11]> <![if pub11]> <![if pub11]> <![if pub11]> <![if pub11]> <![if pub11]> <![if pub11]> <![if pub11]> <![if pub11]> <![if pub11]> <![if pub11]> <![if pub11]> <![if pub11]> <![if pub11]> <![if pub11]> <![if pub11]> <![if pub11]> <![if pub11]> <![if pub11]> <![if pub11]> <![if pub11]> <![if pub11]> <![if pub11]> <![if pub11]> <![if pub11]> <![if pub11]> <![if pub11]> <![if pub11]> <![if pub11]> <![if pub11]> <![if pub11]> <![if pub11]> <![if pub11]> <![if pub11]> <![if pub11]> <![if pub11]> <![if pub11]> <![if pub11]> <![if pub11]> <![if pub11]> <![if pub11]> <![if pub11]> <![if pub11]> <![if pub11]> <![if pub11]> <![if pub11]> <![if pub11]> <![if pub11]> <![if pub11]> <![if pub11]> <![if pub11]> <![if pub11]> <![if pub11]> <![if pub11]> <![if pub11]> <![if pub11]> <![if pub11]> <![if pub11]> <![if pub11]> <![if pub11]> <![if pub11]> <![if pub11]> <![if pub11]> <![if pub11]> <![if pub11]> <![if pub11]> <![if pub11]> <![if pub11]> <![if pub11]> <![if pub11]> <![if pub11]> <![if pub11]> <![if pub11]> <![if pub11]> <![if pub11]> <![if pub11]> <![if pub11]> <![if pub11]> <![if pub11]> <![if pub11]> <![if pub11]> <![if pub11]> <![if pub11]> <![if pub11]> <![if pub11]> <![if pub11]> <![if pub11]> <![if pub11]> <![if pub11]> <![if pub11]> <![if pub11]> <![if pub11]> <![if pub11]> <![if pub11]> <![if pub11]> <![if pub11]> <![if pub11]> <![if pub11]> <![if pub11]> <![if pub11]> <![if pub11]> <![if pub11]> <![if pub11]> <![if pub11]> <![if pub11]> <![if pub11]> <![if pub11]> <![if pub11]> <![if pub11]> <![if pub11]> <![if pub11]> <![if pub11]> <![if pub11]> <![if pub11]> <![if pub11]> <![if pub11]> <![if pub11]> <![if pub11]> <![if pub11]> <![if pub11]> <![if pub11]> <![if pub11]> <![if pub11]> <![if pub11]> <![if pub11]> <![if pub11]> <![if pub11]> <![if pub11]> <![if pub11]> <![if pub11]> <![if pub11]> <![if pub11]> <![if pub11]> <![if pub11]> <![if pub11]> <![if pub11]> <![if pub11]> <![if pub11]> <![if pub11]> <![if pub11]> <![if pub11]> <![if pub11]> <![if pub11]> <![if pub11]> <![if pub11]> <![if pub11]> <![if pub11]> <![if pub11]> <![if pub11]> <![if pub11]> <![if pub11]> <![if pub11]> <![if pub11]> <![if pub11]> <![if pub11]> <![if pub11]> <![if pub11]> <![if pub11]> <![if pub11]> <![if pub11]> <![if pub11]> <![if pub11]> <![if pub11]> <![if pub11]> <![if pub11]> <![if pub11]> <![if pub11]> <![if pub11]> <![if pub11]> <![if pub11]> <![if pub11]> <![if pub11]> <![if pub11]> <![if pub11]> <![if pub11]> <![if pub11]> <![if pub11]> <![if pub11]> <![if pub11]> <![if pub11]> <![if pub11]> <![if pub11]> <![if pub11]> <![if pub11]> <![if pub11]> <![if pub11]> <![if pub11]> <![if pub11]> <![if pub11]> <![if pub11]> <![if pub11]> <![if pub11]> <![if pub11]> <![if pub11]> <![if pub11]> <![if pub11]> <![if pub11]> <![if pub11]> <![if pub11]> <![if pub11]> <![if pub11]> <![if pub11]> <![if pub11]> <![if pub11]> <![if pub11]> <![if pub11]> <![if pub11]> <![if pub11]> <![if pub11]> <![if pub11]> <![if pub11]> <![if pub11]> <![if pub11]> <![if pub11]> <![if pub11]> <![if pub11]> <![if pub11]> <![if pub11]> <![if pub11]> <![if pub11]> <![if pub11]> <![if pub11]> <![if pub11]> <![if pub11]> <![if pub11]> <![if pub11]> <![if pub11]> <![if pub11]> <![if pub11]> <![if pub11]> <![if pub11]> <![if pub11]> <![if pub11]> <![if pub11]> <![if pub11]> <![if pub11]> <![if pub11]> <![if pub11]> <![if pub11]> <![if pub11]> <![if pub11]> <![if pub11]> <![if pub11]> <![if pub11]> <![if pub11]> <![if pub11]> <![if pub11]> <![if pub11]> <![if pub11]> <![if pub11]> <![if pub11]> <![if pub11]> <![if pub11]> <![if pub11]> <![if pub11]> <![if pub11]> <![if pub11]> <![if pub11]> <![if pub11]> <![if pub11]> <![if pub11]> <![if pub11]> <![if pub11]> <![if pub11]> <![if pub11]> <![if pub11]> <![if pub11]> <![if pub11]> <![if pub11]> <![if pub11]> <![if pub11]> <![if pub11]> <![if pub11]> <![if pub11]> <![if pub11]> <![if pub11]> <![if pub11]> <![if pub11]> <![if pub11]> <![if pub11]> <![if pub11]> <![if pub11]> <![if pub11]> <![if pub11]> <![if pub11]> <![if pub11]> <![if pub11]> <![if pub11]> <![if pub11]> <![if pub11]> <![if pub11]> <![if pub11]> <![if pub11]> <![if pub11]> <![if pub11]> <![if pub11]> <![if pub11]> <![if pub11]> <![if pub11]> <![if pub11]> <![if pub11]> <![if pub11]> <![if pub11]> <![if pub11]> <![if pub11]> <![if pub11]> <![if pub11]> <![if pub11]> <![if pub11]> <![if pub11]> <![if pub11]> <![if pub11]> <![if pub11]> <![if pub11]> <![if pub11]> <![if pub11]> <![if pub11]> <![if pub11]> <![if pub11]> <![if pub11]> <![if pub11]> <![if pub11]> <![if pub11]> <![if pub11]> <![if pub11]> <![if pub11]> <![if pub11]> <![if pub11]> <![if pub11]> <![if pub11]> <![if pub11]> <![if pub11]> <![if pub11]> <![if pub11]> <![if pub11]> <![if pub11]> <![if pub11]> <![if pub11]> <![if pub11]> <![if pub11]> <![if pub11]> <![if pub11]> <![if pub11]> <![if pub11]> <![if pub11]> <![if pub11]> <![if pub11]> <![if pub11]> <![if pub11]> <![if pub11]> <![if pub11]> <![if pub11]> <![if pub11]> <![if pub11]> <![if pub11]> <![if pub11]> <![if pub11]> <![if pub11]> <![if pub11]> <![if pub11]> <![if pub11]> <![if pub11]> <![if pub11]> <![if pub11]> <![if pub11]> <![if pub11]> <![if pub11]> <![if pub11]> <![if pub11]> <![if pub11]> <![if pub11]> <![if pub11]> <![if pub11]> <![if pub11]> <![if pub11]> <![if pub11]> <![if pub11]> <![if pub11]> <![if pub11]> <![if pub11]> <![if pub11]> <![if pub11]> <![if pub11]> <![if pub11]> <![if pub11]> <![if pub11]> <![if pub11]> <![if pub11]> <![if pub11]> <![if pub11]> <![if pub11]> <![if pub11]> <![if pub11]> <![if pub11]> <![if pub11]> <![if pub11]> <![if pub11]> <![if pub11]> <![if pub11]> <![if pub11]> <![if pub11]> <![if pub11]> <![if pub11]> <![if pub11]> <![if pub11]> <![if pub11]> <![if pub11]> <![if pub11]> <![if pub11]> <![if pub11]> <![if pub11]> <![if pub11]> <![if pub11]> <![if pub11]> <![if pub11]> <![if pub11]> <![if pub11]> <![if pub11]> <![if pub11]> <![if pub11]> <![if pub11]> <![if pub11]> <![if pub11]> <![if pub11]> <![if pub11]> <![if pub11]> <![if pub11]> <![if pub11]> <![if pub11]> <![if pub11]> <![if pub11]> <![if pub11]> <![if pub11]> <![if pub11]> <![if pub11]> <![if pub11]> <![if pub11]> <![if pub11]> <![if pub11]> <![if pub11]> <![if pub11]> <![if pub11]> <![if pub11]> <![if pub11]> <![if pub11]> <![if pub11]> <![if pub11]> <![if pub11]> <![if pub11]> <![if pub11]> <![if pub11]> <![if pub11]> <![if pub11]> <![if pub11]> <![if pub11]> <![if pub11]> <![if pub11]> <![if pub11]> <![if pub11]> <![if pub11]> <![if pub11]> <![if pub11]> <![if pub11]> <![if pub11]> <![if pub11]> <![if pub11]> <![if pub11]> <![if pub11]> <![if pub11]> <![if pub11]> <![if pub11]> <![if pub11]> <![if pub11]> <![if pub11]> <![if pub11]> <![if pub11]> <![if pub11]> <![if pub11]> <![if pub11]> <![if pub11]> <![if pub11]> <![if pub11]> <![if pub11]> <![if pub11]> <![if pub11]> <![if pub11]> <![if pub11]> <![if pub11]> <![if pub11]> <![if pub11]> <![if pub11]> <![if pub11]> <![if pub11]> <![if pub11]> <![if pub11]> <![if pub11]> <![if pub11]> <![if pub11]> <![if pub11]> <![if pub11]> <![if pub11]> <![if pub11]> <![if pub11]> <![if pub11]> <![if pub11]> <![if pub11]> <![if pub11]> <![if pub11]> <![if pub11]> <![if pub11]> <![if pub11]> <![if pub11]> <![if pub11]> <![if pub11]> <![if pub11]> <![if pub11]> <![if pub11]> <![if pub11]> <![if pub11]> <![if pub11]> <![if pub11]> <![if pub11]> <![if pub11]> <![if pub11]> <![if pub11]> <![if pub11]> <![if pub11]> <![if pub11]> <![if pub11]> <![if pub11]> <![if pub11]> <![if pub11]> <![if pub11]> <![if pub11]> <![if pub11]> <![if pub11]> <![if pub11]> <![if pub11]> <![if pub11]> <![if pub11]> <![if pub11]> <![if pub11]> <![if pub11]> <![if pub11]> <![if pub11]> <![if pub11]> <![if pub11]> <![if pub11]> <![if pub11]> <![if pub11]> <![if pub11]> <![if pub11]> <![if pub11]> <![if pub11]> <![if pub11]> <![if pub11]> <![if pub11]> <![if pub11]> <![if pub11]> <![if pub11]> <![if pub11]> <![if pub11]> <![if pub11]> <![if pub11]> <![if pub11]> <![if pub11]> <![if pub11]> <![if pub11]> <![if pub11]> <![if pub11]> <![if pub11]> <![if pub11]> <![if pub11]> <![if pub11]> <![if pub11]> <![if pub11]> <![if pub11]> <![if pub11]> <![if pub11]> <![if pub11]> <![if pub11]> <![if pub11]> <![if pub11]> <![if pub11]> <![if pub11]> <![if pub11]> <![if pub11]> <![if pub11]> <![if pub11]> <![if pub11]> <![if pub11]> <![if pub11]> <![if pub11]> <![if pub11]> <![if pub11]> <![if pub11]> <![if pub11]> <![if pub11]> <![if pub11]> <![if pub11]> <![if pub11]> <![if pub11]> <![if pub11]> <![if pub11]> <![if pub11]> <![if pub11]> <![if pub11]> <![if pub11]> <![if pub11]> <![if pub11]> <![if pub11]> <![if pub11]> <![if pub11]> <![if pub11]> <![if pub11]> <![if pub11]> <![if pub11]> <![if pub11]> <![if pub11]> <![if pub11]> <![if pub11]> <![if pub11]> <![if pub11]> <![if pub11]> <![if pub11]> <![if pub11]> <![if pub11]> <![if pub11]> <![if pub11]> <![if pub11]> <![if pub11]> <![if pub11]> <![if pub11]> <![if pub11]> <![if pub11]> <![if pub11]> <![if pub11]> <![if pub11]> <![if pub11]> <![if pub11]> <![if pub11]> <![if pub11]> <![if pub11]> <![if pub11]> <![if pub11]> <![if pub11]> <![if pub11]> <![if pub11]> <![if pub11]> <![if pub11]> <![if pub11]> <![if pub11]> <![if pub11]> <![if pub11]> <![if pub11]> <![if pub11]> <![if pub11]> <![if pub11]> <![if pub11]> <![if pub11]> <![if pub11]> <![if pub11]> <![if pub11]> <![if pub11]> <![if pub11]> <![if pub11]> <![if pub11]> <![if pub11]> <![if pub11]> <![if pub11]> <![if pub11]> <![if pub11]> <![if pub11]> <![if pub11]> <![if pub11]> <![if pub11]> <![if pub11]> <![if pub11]> <![if pub11]> <![if pub11]> <![if pub11]> <![if pub11]> <![if pub11]> <![if pub11]> <![if pub11]> <![if pub11]> <![if pub11]> <![if pub11]> <![if pub11]> <![if pub11]> <![if pub11]> <![if pub11]> <![if pub11]> <![if pub11]> <![if pub11]> <![if pub11]> <![if pub11]> <![if pub11]> <![if pub11]> <![if pub11]> <![if pub11]> <![if pub11]> <![if pub11]> <![if pub11]> <![if pub11]> <![if pub11]> <![if pub11]> <![if pub11]> <![if pub11]> <![if pub11]> <![if pub11]> <![if pub11]> <![if pub11]> <![if pub11]> <![if pub11]> <![if pub11]> <![if pub11]> <![if pub11]> <![if pub11]> <![if pub11]> <![if pub11]> <![if pub11]> <![if pub11]> <![if pub11]> <![if pub11]> <![if pub11]> <![if pub11]> <![if pub11]> <![if pub11]> <![if pub11]> <![if pub11]> <![if pub11]> <![if pub11]> <![if pub11]> <![if pub11]> <![if pub11]> <![if pub11]> <![if pub11]> <![if pub11]> <![if pub11]> <![if pub11]> <![if pub11]> <![if pub11]> <![if pub11]> <![if pub11]> <![if pub11]> <![if pub11]> <![if pub11]> <![if pub11]> <![if pub11]> <![if pub11]> <![if pub11]> <![if pub11]> <![if pub11]> <![if pub11]> <![if pub11]> <![if pub11]> <![if pub11]> <![if pub11]> <![if pub11]> <![if pub11]> <![if pub11]> <![if pub11]> <![if pub11]> <![if pub11]> <![if pub11]> <![if pub11]> <![if pub11]> <![if pub11]> <![if pub11]> <![if pub11]> <![if pub11]> <![if pub11]> <![if pub11]> <![if pub11]> <![if pub11]> <![if pub11]> <![if pub11]> <![if pub11]> <![if pub11]> <![if pub11]> <![if pub11]> <![if pub11]> <![if pub11]> <![if pub11]> <![if pub11]> <![if pub11]> <![if pub11]> <![if pub11]> <![if pub11]> <![if pub11]> <![if pub11]> <![if pub11]> <![if pub11]> <![if pub11]> <![if pub11]> <![if pub11]> <![if pub11]> <![if pub11]> <![if pub11]> <![if pub11]> <![if pub11]> <![if pub11]> <![if pub11]> <![if pub11]> <![if pub11]> <![if pub11]> <![if pub11]> <![if pub11]> <![if pub11]> <![if pub11]> <![if pub11]> <![if pub11]> <![if pub11]> <![if pub11]> <![if pub11]> <![if pub11]> <![if pub11]> <![if pub11]> <![if pub11]> <![if pub11]> <![if pub11]> <![if pub11]> <![if pub11]> <![if pub11]> <![if pub11]> <![if pub11]> <![if pub11]> <![if pub11]> <![if pub11]> <![if pub11]> <![if pub11]> <![if pub11]> <![if pub11]> <![if pub11]> <![if pub11]> <![if pub11]> <![if pub11]> <![if pub11]> <![if pub11]> <![if pub11]> <![if pub11]> <![if pub11]> <![if pub11]> <![if pub11]> <![if pub11]> <![if pub11]> <![if pub11]> <![if pub11]> <![if pub11]> <![if pub11]> <![if pub11]> <![if pub11]> <![if pub11]> <![if pub11]> <![if pub11]> <![if pub11]> <![if pub11]> <![if pub11]> <![if pub11]> <![if pub11]> <![if pub11]> <![if pub11]> <![if pub11]> <![if pub11]> <![if pub11]> <![if pub11]> <![if pub11]> <![if pub11]> <![if pub11]> <![if pub11]> <![if pub11]> <![if pub11]> <![if pub11]> <![if pub11]> <![if pub11]> <![if pub11]> <![if pub11]> <![if pub11]> <![if pub11]> <![if pub11]> <![if pub11]> <![if pub11]> <![if pub11]> <![if pub11]> <![if pub11]> <![if pub11]> <![if pub11]> <![if pub11]> <![if pub11]> <![if pub11]> <![if pub11]> <![if pub11]> <![if pub11]> <![if pub11]> <![if pub11]> <![if pub11]> <![if pub11]> <![if pub11]> <![if pub11]> <![if pub11]> <![if pub11]> <![if pub11]> <![if pub11]> <![if pub11]> <![if pub11]> <![if pub11]> <![if pub11]> <![if pub11]> <![if pub11]> <![if pub11]> <![if pub11]> <![if pub11]> <![if pub11]> <![if pub11]> <![if pub11]> <![if pub11]> <![if pub11]> <![if pub11]> <![if pub11]> <![if pub11]> <![if pub11]> <![if pub11]> <![if pub11]> <![if pub11]> <![if pub11]> <![if pub11]> <![if pub11]> <![if pub11]> <![if pub11]> <![if pub11]> <![if pub11]> <![if pub11]> <![if pub11]> <![if pub11]> <![if pub11]> <![if pub11]> <![if pub11]> <![if pub11]> <![if pub11]> <![if pub11]> <![if pub11]> <![if pub11]> <![if pub11]> <![if pub11]> <![if pub11]> <![if pub11]> <![if pub11]> <![if pub11]> <![if pub11]> <![if pub11]> <![if pub11]> <![if pub11]> <![if pub11]> <![if pub11]> <![if pub11]> <![if pub11]> <![if pub11]> <![if pub11]> <![if pub11]> <![if pub11]> <![if pub11]> <![if pub11]> <![if pub11]> <![if pub11]> <![if pub11]> <![if pub11]> <![if pub11]> <![if pub11]> <![if pub11]> <![if pub11]> <![if pub11]> <![if pub11]> <![if pub11]> <![if pub11]> <![if pub11]> <![if pub11]> <![if pub11]> <![if pub11]> <![if pub11]> <![if pub11]> <![if pub11]> <![if pub11]> <![if pub11]> <![if pub11]> <![if pub11]> <![if pub11]> <![if pub11]> <![if pub11]> <![if pub11]> <![if pub11]> <![if pub11]> <![if pub11]> <![if pub11]> <![if pub11]> <![if pub11]> <![if pub11]> <![if pub11]> <![if pub11]> <![if pub11]> <![if pub11]> <![if pub11]> <![if pub11]> <![if pub11]> <![if pub11]> <![if pub11]> <![if pub11]> <![if pub11]> <![if pub11]> <![if pub11]> <![if pub11]> <![if pub11]> <![if pub11]> <![if pub11]> <![if pub11]> <![if pub11]> <![if pub11]> <![if pub11]> <![if pub11]> <![if pub11]> <![if pub11]> <![if pub11]> <![if pub11]> <![if pub11]> <![if pub11]> <![if pub11]> <![if pub11]> <![if pub11]> <![if pub11]> <![if pub11]> <![if pub11]> <![if pub11]> <![if pub11]> <![if pub11]> <![if pub11]> <![if pub11]> <![if pub11]> <![if pub11]> <![if pub11]> <![if pub11]> <![if pub11]> <![if pub11]> <![if pub11]> <![if pub11]> <![if pub11]> <![if pub11]> <![if pub11]> <![if pub11]> <![if pub11]> <![if pub11]> <![if pub11]> <![if pub11]> <![if pub11]> <![if pub11]> <![if pub11]> <![if pub11]> <![if pub11]> <![if pub11]> <![if pub11]> <![if pub11]> <![if pub11]> <![if pub11]> <![if pub11]> <![if pub11]> <![if pub11]> <![if pub11]> <![if pub11]> <![if pub11]> <![if pub11]> <![if pub11]> <![if pub11]> <![if pub11]> <![if pub11]> <![if pub11]> <![if pub11]> <![if pub11]> <![if pub11]> <![if pub11]> <![if pub11]> <![if pub11]> <![if pub11]> <![if pub11]> <![if pub11]> <![if pub11]> <![if pub11]> <![if pub11]> <![if pub11]> <![if pub11]> <![if pub11]> <![if pub11]> <![if pub11]> <![if pub11]> <![if pub11]> <![if pub11]> <![if pub11]> <![if pub11]> <![if pub11]> <![if pub11]> <![if pub11]> <![if pub11]> <![if pub11]> <![if pub11]> <![if pub11]> <![if pub11]> <![if pub11]> <![if pub11]> <![if pub11]> <![if pub11]> <![if pub11]> <![if pub11]> <![if pub11]> <![if pub11]> <![if pub11]> <![if pub11]> <![if pub11]> <![if pub11]> <![if pub11]> <![if pub11]> <![if pub11]> <![if pub11]> <![if pub11]> <![if pub11]> <![if pub11]> <![if pub11]> <![if pub11]> <![if pub11]> <![if pub11]> <![if pub11]> <![if pub11]> <![if pub11]> <![if pub11]> <![if pub11]> <![if pub11]> <![if pub11]> <![if pub11]> <![if pub11]> <![if pub11]> <![if pub11]> <![if pub11]> <![if pub11]> <![if pub11]> <![if pub11]> <![if pub11]> <![if pub11]> <![if pub11]> <![if pub11]> <![if pub11]> <![if pub11]> <![if pub11]> <![if pub11]> <![if pub11]> <![if pub11]> <![if pub11]> <![if pub11]> <![if pub11]> <![if pub11]> <![if pub11]> <![if pub11]> <![if pub11]> <![if pub11]> <![if pub11]> <![if pub11]> <![if pub11]> <![if pub11]> <![if pub11]> <![if pub11]> <![if pub11]> <![if pub11]> <![if pub11]> <![if pub11]> <![if pub11]> <![if pub11]> <![if pub11]> <![if pub11]> <![if pub11]> <![if pub11]> <![if pub11]> <![if pub11]> <![if pub11]> <![if pub11]> <![if pub11]> <![if pub11]> <![if pub11]> <![if pub11]> <![if pub11]> <![if pub11]> <![if pub11]> <![if pub11]> <![if pub11]> <![if pub11]> <![if pub11]> <![if pub11]> <![if pub11]> <![if pub11]> <![if pub11]> <![if pub11]> <![if pub11]> <![if pub11]> <![if pub11]> <![if pub11]> <![if pub11]> <![if pub11]> <![if pub11]> <![if pub11]> <![if pub11]> <![if pub11]> <![if pub11]> <![if pub11]> <![if pub11]> <![if pub11]> <![if pub11]> <![if pub11]> <![if pub11]> <![if pub11]> <![if pub11]> <![if pub11]> <![if pub11]> <![if pub11]> <![if pub11]> <![if pub11]> <![if pub11]> <![if pub11]> <![if pub11]> <![if pub11]> <![if pub11]> <![if pub11]> <![if pub11]> <![if pub11]> <![if pub11]> <![if pub11]> <![if pub11]> <![if pub11]> <![if pub11]> <![if pub11]> <![if pub11]> <![if pub11]> <![if pub11]> <![if pub11]> <![if pub11]> <![if pub11]> <![if pub11]> <![if pub11]> <![if pub11]> <![if pub11]> <![if pub11]> <![if pub11]> <![if pub11]> <![if pub11]> <![if pub11]> <![if pub11]> <![if pub11]> <![if pub11]> <![if pub11]> <![if pub11]> <![if pub11]> <![if pub11]> <![if pub11]> <![if pub11]> <![if pub11]> <![if pub11]> <![if pub11]> <![if pub11]> <![if pub11]> <![if pub11]> <![if pub11]> <![if pub11]> <![if pub11]> <![if pub11]> <![if pub11]> <![if pub11]> <![if pub11]> <![if pub11]> <![if pub11]> <![if pub11]> <![if pub11]> <![if pub11]> <![if pub11]> <![if pub11]> <![if pub11]> <![if pub11]> <![if pub11]> <![if pub11]> <![if pub11]> <![if pub11]> <![if pub11]> <![if pub11]> <![if pub11]> <![if pub11]> <![if pub11]> <![if pub11]> <![if pub11]> <![if pub11]> <![if pub11]> <![if pub11]> <![if pub11]> <![if pub11]> <![if pub11]> <![if pub11]> <![if pub11]> <![if pub11]> <![if pub11]> <![if pub11]> <![if pub11]> <![if pub11]> <![if pub11]> <![if pub11]> <![if pub11]> <![if pub11]> <![if pub11]> <![if pub11]> <![if pub11]> <![if pub11]> <![if pub11]> <![if pub11]> <![if pub11]> <![if pub11]> <![if pub11]> <![if pub11]> <![if pub11]> <![if pub11]> <![if pub11]> <![if pub11]> <![if pub11]> <![if pub11]> <![if pub11]> <![if pub11]> <![if pub11]> <![if pub11]> <![if pub11]> <![if pub11]> <![if pub11]> <![if pub11]> <![if pub11]> <![if pub11]> <![if pub11]> <![if pub11]> <![if pub11]> <![if pub11]> <![if pub11]> <![if pub11]> <![if pub11]> <![if pub11]> <![if pub11]> <![if pub11]> <![if pub11]> <![if pub11]> <![if pub11]> <![if pub11]> <![if pub11]> <![if pub11]> <![if pub11]> <![if pub11]> <![if pub11]> <![if pub11]> <![if pub11]> <![if pub11]> <![if pub11]> <![if pub11]> <![if pub11]> <![if pub11]> <![if pub11]> <![if pub11]> <![if pub11]> <![if pub11]> <![if pub11]> <![if pub11]> <![if pub11]> <![if pub11]> <![if pub11]> <![if pub11]> <![if pub11]> <![if pub11]> <![if pub11]> <![if pub11]> <![if pub11]> <![if pub11]> <![if pub11]> <![if pub11]> <![if pub11]> <![if pub11]> <![if pub11]> <![if pub11]> <![if pub11]> <![if pub11]> <![if pub11]> <![if pub11]> <![if pub11]> <![if pub11]> <![if pub11]> <![if pub11]> <![if pub11]> <![if pub11]> <![if pub11]> <![if pub11]> <![if pub11]> <![if pub11]> <![if pub11]> <![if pub11]> <![if pub11]> <![if pub11]> <![if pub11]> <![if pub11]> <![if pub11]> <![if pub11]> <![if pub11]> <![if pub11]> <![if pub11]> <![if pub11]> <![if pub11]> <![if pub11]> <![if pub11]> <![if pub11]> <![if pub11]> <![if pub11]> <![if pub11]> <![if pub11]> <![if pub11]> <![if pub11]> <![if pub11]> <![if pub11]> <![if pub11]> <![if pub11]> <![if pub11]> <![if pub11]> <![if pub11]> <![if pub11]> <![if pub11]> <![if pub11]> <![if pub11]> <![if pub11]> <![if pub11]> <![if pub11]> <![if pub11]> <![if pub11]> <![if pub11]> <![if pub11]> <![if pub11]> <![if pub11]> <![if pub11]> <![if pub11]> <![if pub11]> <![if pub11]> <![if pub11]> <![if pub11]> <![if pub11]> <![if pub11]> <![if pub11]> <![if pub11]> <![if pub11]> <![if pub11]> <![if pub11]> <![if pub11]> <![if pub11]> <![if pub11]> <![if pub11]> <![if pub11]> <![if pub11]> <![if pub11]> <![if pub11]> <![if pub11]> <![if pub11]> <![if pub11]> <![if pub11]> <![if pub11]> <![if pub11]> <![if pub11]> <![if pub11]> <![if pub11]> <![if pub11]> <![if pub11]> <![if pub11]> <![if pub11]> <![if pub11]> <![if pub11]> <![if pub11]> <![if pub11]> <![if pub11]> <![if pub11]> <![if pub11]> <![if pub11]> <![if pub11]> <![if pub11]> <![if pub11]> <![if pub11]> <![if pub11]> <![if pub11]> <![if pub11]> <![if pub11]> <![if pub11]> <![if pub11]> <![if pub11]> <![if pub11]> <![if pub11]> <![if pub11]> <![if pub11]> <![if pub11]> <![if pub11]> <![if pub11]> <![if pub11]> <![if pub11]> <![if pub11]> <![if pub11]> <![if pub11]> <![if pub11]> <![if pub11]> <![if pub11]> <![if pub11]> <![if pub11]> <![if pub11]> <![if pub11]> <![if pub11]> <![if pub11]> <![if pub11]> <![if pub11]> <![if pub11]> <![if pub11]> <![if pub11]> <![if pub11]> <![if pub11]> <![if pub11]> <![if pub11]> <![if pub11]> <![if pub11]> <![if pub11]> <![if pub11]> <![if pub11]> <![if pub11]> <![if pub11]> <![if pub11]> <![if pub11]> <![if pub11]> <![if pub11]> <![if pub11]> <![if pub11]> <![if pub11]> <![if pub11]> <![if pub11]> <![if pub11]> <![if pub11]> <![if pub11]> <![if pub11]> <![if pub11]> <![if pub11]> <![if pub11]> <![if pub11]> <![if pub11]> <![if pub11]> <![if pub11]> <![if pub11]> <![if pub11]> <![if pub11]> <![if pub11]> <![if pub11]> <![if pub11]> <![if pub11]> <![if pub11]> <![if pub11]> <![if pub11]> <![if pub11]> <![if pub11]> <![if pub11]> <![if pub11]> <![if pub11]> <![if pub11]> <![if pub11]> <![if pub11]> <![if pub11]> <![if pub11]> <![if pub11]> <![if pub11]> <![if pub11]> <![if pub11]> <![if pub11]> <![if pub11]> <![if pub11]> <![if pub11]> <![if pub11]> <![if pub11]> <![if pub11]> <![if pub11]> <![if pub11]> <![if pub11]> <![if pub11]> <![if pub11]> <![if pub11]> <![if pub11]> <![if pub11]> <![if pub11]> <![if pub11]> <![if pub11]> <![if pub11]> <![if pub11]> <![if pub11]> <![if pub11]> <![if pub11]> <![if pub11]> <![if pub11]> <![if pub11]> <![if pub11]> <![if pub11]> <![if pub11]> <![if pub11]> <![if pub11]> <![if pub11]> <![if pub11]> <![if pub11]> <![if pub11]> <![if pub11]> <![if pub11]> <![if pub11]> <![if pub11]> <![if pub11]> <![if pub11]> <![if pub11]> <![if pub11]> <![if pub11]> <![if pub11]> <![if pub11]> <![if pub11]> <![if pub11]> <![if pub11]> <![if pub11]> <![if pub11]> <![if pub11]> <![if pub11]> <![if pub11]> <![if pub11]> <![if pub11]> <![if pub11]> <![if pub11]> <![if pub11]> <![if pub11]> <![if pub11]> <![if pub11]> <![if pub11]> <![if pub11]> <![if pub11]> <![if pub11]> <![if pub11]> <![if pub11]> <![if pub11]> <![if pub11]> <![if pub11]> <![if pub11]> <![if pub11]> <![if pub11]> <![if pub11]> <![if pub11]> <![if pub11]> <![if pub11]> <![if pub11]> <![if pub11]> <![if pub11]> <![if pub11]> <![if pub11]> <![if pub11]> <![if pub11]> <![if pub11]> <![if pub11]> <![if pub11]> <![if pub11]> <![if pub11]> <![if pub11]> <![if pub11]> <![if pub11]> <![if pub11]> <![if pub11]> <![if pub11]> <![if pub11]> <![if pub11]> <![if pub11]> <![if pub11]> <![if pub11]> <![if pub11]> <![if pub11]> <![if pub11]> <![if pub11]> <![if pub11]> <![if pub11]> <![if pub11]> <![if pub11]> <![if pub11]> <![if pub11]> <![if pub11]> <![if pub11]> <![if pub11]> <![if pub11]> <![if pub11]> <![if pub11]> <![if pub11]> <![if pub11]> <![if pub11]> <![if pub11]> <![if pub11]> <![if pub11]> <![if pub11]> <![if pub11]> <![if pub11]> <![if pub11]> <![if pub11]> <![if pub11]> <![if pub11]> <![if pub11]> <![if pub11]> <![if pub11]> <![if pub11]> <![if pub11]> <![if pub11]> <![if pub11]> <![if pub11]> <![if pub11]> <![if pub11]> <![if pub11]> <![if pub11]> <![if pub11]> <![if pub11]> <![if pub11]> <![if pub11]> <![if pub11]> <![if pub11]> <![if pub11]> <![if pub11]> <![if pub11]> <![if pub11]> <![if pub11]> <![if pub11]> <![if pub11]> <![if pub11]> <![if pub11]> <![if pub11]> <![if pub11]> <![if pub11]> <![if pub11]> <![if pub11]> <![if pub11]> <![if pub11]> <![if pub11]> <![if pub11]> <![if pub11]> <![if pub11]> <![if pub11]> <![if pub11]> <![if pub11]> <![if pub11]> <![if pub11]> <![if pub11]> <![if pub11]> <![if pub11]> <![if pub11]> <![if pub11]> <![if pub11]> <![if pub11]> <![if pub11]> <![if pub11]> <![if pub11]> <![if pub11]> <![if pub11]> <![if pub11]> <![if pub11]> <![if pub11]> <![if pub11]> <![if pub11]> <![if pub11]> <![if pub11]> <![if pub11]> <![if pub11]> <![if pub11]> <![if pub11]> <![if pub11]> <![if pub11]> <![if pub11]> <![if pub11]> <![if pub11]> <![if pub11]> <![if pub11]> <![if pub11]> <![if pub11]> <![if pub11]> <![if pub11]> <![if pub11]> <![if pub11]> <![if pub11]> <![if pub11]> <![if pub11]> <![if pub11]> <![if pub11]> <![if pub11]> <![if pub11]> <![if pub11]> <![if pub11]> <![if pub11]> <![if pub11]> <![if pub11]> <![if pub11]> <![if pub11]> <![if pub11]> <![if pub11]> <![if pub11]> <![if pub11]> <![if pub11]> <![if pub11]> <![if pub11]> <![if pub11]> <![if pub11]> <![if pub11]> <![if pub11]> <![if pub11]> <![if pub11]> <![if pub11]> <![if pub11]> <![if pub11]> <![if pub11]> <![if pub11]> <![if pub11]> <![if pub11]> <![if pub11]> <![if pub11]> <![if pub11]> <![if pub11]> <![if pub11]> <![if pub11]> <![if pub11]> <![if pub11]> <![if pub11]> <![if pub11]> <![if pub11]> <![if pub11]> <![if pub11]> <![if pub11]> <![if pub11]> <![if pub11]> <![if pub11]> <![if pub11]> <![if pub11]> <![if pub11]> <![if pub11]> <![if pub11]> <![if pub11]> <![if pub11]> <![if pub11]> <![if pub11]> <![if pub11]> <![if pub11]> <![if pub11]> <![if pub11]> <![if pub11]> <![if pub11]> <![if pub11]> <![if pub11]> <![if pub11]> <![if pub11]> <![if pub11]> <![if pub11]> <![if pub11]> <![if pub11]> <![if pub11]> <![if pub11]> <![if pub11]> <![if pub11]> <![if pub11]> <![if pub11]> <![if pub11]> <![if pub11]> <![if pub11]> <![if pub11]> <![if pub11]> <![if pub11]> <![if pub11]> <![if pub11]> <![if pub11]> <![if pub11]> <![if pub11]> <![if pub11]> <![if pub11]> <![if pub11]> <![if pub11]> <![if pub11]> <![if pub11]> <![if pub11]> <![if pub11]> <![if pub11]> <![if pub11]> <![if pub11]> <![if pub11]> <![if pub11]> <![if pub11]> <![if pub11]> <![if pub11]> <![if pub11]> <![if pub11]> <![if pub11]> <![if pub11]> <![if pub11]> <![if pub11]> <![if pub11]> <![if pub11]> <![if pub11]> <![if pub11]> <![if pub11]> <![if pub11]> <![if pub11]> <![if pub11]> <![if pub11]> <![if pub11]> <![if pub11]> <![if pub11]> <![if pub11]> <![if pub11]> <![if pub11]> <![if pub11]> <![if pub11]> <![if pub11]> <![if pub11]> <![if pub11]> <![if pub11]> <![if pub11]> <![if pub11]> <![if pub11]> <![if pub11]> <![if pub11]> <![if pub11]> <![if pub11]> <![if pub11]> <![if pub11]> <![if pub11]> <![if pub11]> <![if pub11]> <![if pub11]> <![if pub11]> <![if pub11]> <![if pub11]> <![if pub11]> <![if pub11]> <![if pub11]> <![if pub11]> <![if pub11]> <![if pub11]> <![if pub11]> <![if pub11]> <![if pub11]> <![if pub11]> <![if pub11]> <![if pub11]> <![if pub11]> <![if pub11]> <![if pub11]> <![if pub11]> <![if pub11]> <![if pub11]> <![if pub11]> <![if pub11]> <![if pub11]> <![if pub11]> <![if pub11]> <![if pub11]> <![if pub11]> <![if pub11]> <![if pub11]> <![if pub11]> <![if pub11]> <![if pub11]> <![if pub11]> <![if pub11]> <![if pub11]> <![if pub11]> <![if pub11]> <![if pub11]> <![if pub11]> <![if pub11]> <![if pub11]> <![if pub11]> <![if pub11]> <![if pub11]> <![if pub11]> <![if pub11]> <![if pub11]> <![if pub11]> <![if pub11]> <![if pub11]> <![if pub11]> <![if pub11]> <![if pub11]> <![if pub11]> <![if pub11]> <![if pub11]> <![if pub11]> <![if pub11]> <![if pub11]> <![if pub11]> <![if pub11]> <![if pub11]> <![if pub11]> <![if pub11]> <![if pub11]> <![if pub11]> <![if pub11]> <![if pub11]> <![if pub11]> <![if pub11]> <![if pub11]> <![if pub11]> <![if pub11]> <![if pub11]> <![if pub11]> <![if pub11]> <![if pub11]> <![if pub11]> <![if pub11]> <![if pub11]> <![if pub11]> <![if pub11]> <![if pub11]> <![if pub11]> <![if pub11]> <![if pub11]> <![if pub11]> <![if pub11]> <![if pub11]> <![if pub11]> <![if pub11]> <![if pub11]> <![if pub11]> <![if pub11]> <![if pub11]> <![if pub11]> <![if pub11]> <![if pub11]> <![if pub11]> <![if pub11]> <![if pub11]> <![if pub11]> <![if pub11]> <![if pub11]> <![if pub11]> <![if pub11]> <![if pub11]> <![if pub11]> <![if pub11]> <![if pub11]> <![if pub11]> <![if pub11]> <![if pub11]> <![if pub11]> <![if pub11]> <![if pub11]> <![if pub11]> <![if pub11]> <![if pub11]> <![if pub11]> <![if pub11]> <![if pub11]> <![if pub11]> <![if pub11]> <![if pub11]> <![if pub11]> <![if pub11]> <![if pub11]> <![if pub11]> <![if pub11]> <![if pub11]> <![if pub11]> <![if pub11]> <![if pub11]> <![if pub11]> <![if pub11]> <![if pub11]> <![if pub11]> <![if pub11]> <![if pub11]> <![if pub11]> <![if pub11]> <![if pub11]> <![if pub11]> <![if pub11]> <![if pub11]> <![if pub11]> <![if pub11]> <![if pub11]> <![if pub11]> <![if pub11]> <![if pub11]> <![if pub11]> <![if pub11]> <![if pub11]> <![if pub11]> <![if pub11]> <![if pub11]> <![if pub11]> <![if pub11]> <![if pub11]> <![if pub11]> <![if pub11]> <![if pub11]> <![if pub11]> <![if pub11]> <![if pub11]> <![if pub11]> <![if pub11]> <![if pub11]> <![if pub11]> <![if pub11]> <![if pub11]> <![if pub11]> <![if pub11]> <![if pub11]> <![if pub11]> <![if pub11]> <![if pub11]> <![if pub11]> <![if pub11]> <![if pub11]> <![if pub11]> <![if pub11]> <![if pub11]> <![if pub11]> <![if pub11]> <![if pub11]> <![if pub11]> <![if pub11]> <![if pub11]> <![if pub11]> <![if pub11]> <![if pub11]> <![if pub11]> <![if pub11]> <![if pub11]> <![if pub11]> <![if pub11]> <![if pub11]> <![if pub11]> <![if pub11]> <![if pub11]> <![if pub11]> <![if pub11]> <![if pub11]> <![if pub11]> <![if pub11]> <![if pub11]> <![if pub11]> <![if pub11]> <![if pub11]> <![if pub11]> <![if pub11]> <![if pub11]> <![if pub11]> <![if pub11]> <![if pub11]> <![if pub11]> <![if pub11]> <![if pub11]> <![if pub11]> <![if pub11]> <![if pub11]> <![if pub11]> <![if pub11]> <![if pub11]> <![if pub11]> <![if pub11]> <![if pub11]> <![if pub11]> <![if pub11]> <![if pub11]> <![if pub11]> <![if pub11]> <![if pub11]> <![if pub11]> <![if pub11]> <![if pub11]> <![if pub11]> <![if pub11]> <![if pub11]> <![if pub11]> <![if pub11]> <![if pub11]> <![if pub11]> <![if pub11]> <![if pub11]> <![if pub11]> <![if pub11]> <![if pub11]> <![if pub11]> <![if pub11]> <![if pub11]> <![if pub11]> <![if pub11]> <![if pub11]> <![if pub11]> <![if pub11]> <![if pub11]> <![if pub11]> <![if pub11]> <![if pub11]> <![if pub11]> <![if pub11]> <![if pub11]> <![if pub11]> <![if pub11]> <![if pub11]> <![if pub11]> <![if pub11]> <![if pub11]> <![if pub11]> <![if pub11]> <![if pub11]> <![if pub11]> <![if pub11]> <![if pub11]> <![if pub11]> <![if pub11]> <![if pub11]> <![if pub11]> <![if pub11]> <![if pub11]> <![if pub11]> <![if pub11]> <![if pub11]> <![if pub11]> <![if pub11]> <![if pub11]> <![if pub11]> <![if pub11]> <![if pub11]> <![if pub11]> <![if pub11]> <![if pub11]> <![if pub11]> <![if pub11]> <![if pub11]> <![if pub11]> <![if pub11]> <![if pub11]> <![if pub11]> <![if pub11]> <![if pub11]> <![if pub11]> <![if pub11]> <![if pub11]> <![if pub11]> <![if pub11]> <![if pub11]> <![if pub11]> <![if pub11]> <![if pub11]> <![if pub11]> <![if pub11]> <![if pub11]> <![if pub11]> <![if pub11]> <![if pub11]> <![if pub11]> <![if pub11]> <![if pub11]> <![if pub11]> <![if pub11]> <![if pub11]> <![if pub11]> <![if pub11]> <![if pub11]> <![if pub11]> <![if pub11]> <![if pub11]> <![if pub11]> <![if pub11]> <![if pub11]> <![if pub11]> <![if pub11]> <![if pub11]> <![if pub11]> <![if pub11]> <![if pub11]> <![if pub11]> <![if pub11]> <![if pub11]> <![if pub11]> <![if pub11]> <![if pub11]> <![if pub11]> <![if pub11]> <![if pub11]> <![if pub11]> <![if pub11]> <![if pub11]> <![if pub11]> <![if pub11]> <![if pub11]> <![if pub11]> <![if pub11]> <![if pub11]> <![if pub11]> <![if pub11]> <![if pub11]> <![if pub11]> <![if pub11]> <![if pub11]> <![if pub11]> <![if pub11]> <![if pub11]> <![if pub11]> <![if pub11]> <![if pub11]> <![if pub11]> <![if pub11]> <![if pub11]> <![if pub11]> <![if pub11]> <![if pub11]> <![if pub11]> <![if pub11]> <![if pub11]> <![if pub11]> <![if pub11]> <![if pub11]> <![if pub11]> <![if pub11]> <![if pub11]> <![if pub11]> <![if pub11]> <![if pub11]> <![if pub11]> <![if pub11]> <![if pub11]> <![if pub11]> <![if pub11]> <![if pub11]> <![if pub11]> <![if pub11]> <![if pub11]> <![if pub11]> <![if pub11]> <![if pub11]> <![if pub11]> <![if pub11]> <![if pub11]> <![if pub11]> <![if pub11]> <![if pub11]> <![if pub11]> <![if pub11]> <![if pub11]> <![if pub11]> <![if pub11]> <![if pub11]> <![if pub11]> <![if pub11]> <![if pub11]> <![if pub11]> <![if pub11]> <![if pub11]> <![if pub11]> <![if pub11]> <![if pub11]> <![if pub11]> <![if pub11]> <![if pub11]> <![if pub11]> <![if pub11]> <![if pub11]> <![if pub11]> <![if pub11]> <![if pub11]> <![if pub11]> <![if pub11]> <![if pub11]> <![if pub11]> <![if pub11]> <![if pub11]> <![if pub11]> <![if pub11]> <![if pub11]> <![if pub11]> <![if pub11]> <![if pub11]> <![if pub11]> <![if pub11]> <![if pub11]> <![if pub11]> <![if pub11]> <![if pub11]> <![if pub11]> <![if pub11]> <![if pub11]> <![if pub11]> <![if pub11]> <![if pub11]> <![if pub11]> <![if pub11]> <![if pub11]> <![if pub11]> <![if pub11]> <![if pub11]> <![if pub11]> <![if pub11]> <![if pub11]> <![if pub11]> <![if pub11]> <![if pub11]> <![if pub11]> <![if pub11]> <![if pub11]> <![if pub11]> <![if pub11]> <![if pub11]> <![if pub11]> <![if pub11]> <![if pub11]> <![if pub11]> <![if pub11]> <![if pub11]> <![if pub11]> <![if pub11]> <![if pub11]> <![if pub11]> <![if pub11]> <![if pub11]> <![if pub11]> <![if pub11]> <![if pub11]> <![if pub11]> <![if pub11]> <![if pub11]> <![if pub11]> <![if pub11]> <![if pub11]> <![if pub11]> <![if pub11]> <![if pub11]> <![if pub11]> <![if pub11]> <![if pub11]> <![if pub11]> <![if pub11]> <![if pub11]> <![if pub11]> <![if pub11]> <![if pub11]> <![if pub11]> <![if pub11]> <![if pub11]> <![if pub11]> <![if pub11]> <![if pub11]> <![if pub11]> <![if pub11]> <![if pub11]> <![if pub11]> <![if pub11]> <![if pub11]> <![if pub11]> <![if pub11]> <![if pub11]> <![if pub11]> <![if pub11]> <![if pub11]> <![if pub11]> <![if pub11]> <![if pub11]> <![if pub11]> <![if pub11]> <![if pub11]> <![if pub11]> <![if pub11]> <![if pub11]> <![if pub11]> <![if pub11]> <![if pub11]> <![if pub11]> <![if pub11]> <![if pub11]> <![if pub11]> <![if pub11]> <![if pub11]> <![if pub11]> <![if pub11]> <![if pub11]> <![if pub11]> <![if pub11]> <![if pub11]> <![if pub11]> <![if pub11]> <![if pub11]> <![if pub11]> <![if pub11]> <![if pub11]> <![if pub11]> <![if pub11]> <![if pub11]> <![if pub11]> <![if pub11]> <![if pub11]> <![if pub11]> <![if pub11]> <![if pub11]> <![if pub11]> <![if pub11]> <![if pub11]> <![if pub11]> <![if pub11]> <![if pub11]> <![if pub11]> <![if pub11]> <![if pub11]> <![if pub11]> <![if pub11]> <![if pub11]> <![if pub11]> <![if pub11]> <![if pub11]> <![if pub11]> <![if pub11]> <![if pub11]> <![if pub11]> <![if pub11]> <![if pub11]> <![if pub11]> <![if pub11]> <![if pub11]> <![if pub11]> <![if pub11]> <![if pub11]> <![if pub11]> <![if pub11]> <![if pub11]> <![if pub11]> <![if pub11]> <![if pub11]> <![if pub11]> <![if pub11]> <![if pub11]> <![if pub11]> <![if pub11]> <![if pub11]> <![if pub11]> <![if pub11]> <![if pub11]> <![if pub11]> <![if pub11]> <![if pub11]> <![if pub11]> <![if pub11]> <![if pub11]> <![if pub11]> <![if pub11]> <![if pub11]> <![if pub11]> <![if pub11]> <![if pub11]> <![if pub11]> <![if pub11]> <![if pub11]> <![if pub11]> <![if pub11]> <![if pub11]> <![if pub11]> <![if pub11]> <![if pub11]> <![if pub11]> <![if pub11]> <![if pub11]> <![if pub11]> <![if pub11]> <![if pub11]> <![if pub11]> <![if pub11]> <![if pub11]> <![if pub11]> <![if pub11]> <![if pub11]> <![if pub11]> <![if pub11]> <![if pub11]> <![if pub11]> <![if pub11]> <![if pub11]> <![if pub11]> <![if pub11]> <![if pub11]> <![if pub11]> <![if pub11]> <![if pub11]> <![if pub11]> <![if pub11]> <![if pub11]> <![if pub11]> <![if pub11]> <![if pub11]> <![if pub11]> <![if pub11]> <![if pub11]> <![if pub11]> <![if pub11]> <![if pub11]> <![if pub11]> <![if pub11]> <![if pub11]> <![if pub11]> <![if pub11]> <![if pub11]> <![if pub11]> <![if pub11]> <![if pub11]> <![if pub11]> <![if pub11]> <![if pub11]> <![if pub11]> <![if pub11]> <![if pub11]> <![if pub11]> <![if pub11]> <![if pub11]> <![if pub11]> <![if pub11]> <![if pub11]> <![if pub11]> <![if pub11]> <![if pub11]> <![if pub11]> <![if pub11]> <![if pub11]> <![if pub11]> <![if pub11]> <![if pub11]> <![if pub11]> <![if pub11]> <![if pub11]> <![if pub11]> <![if pub11]> <![if pub11]> <![if pub11]> <![if pub11]> <![if pub11]> <![if pub11]> <![if pub11]> <![if pub11]> <![if pub11]> <![if pub11]> <![if pub11]> <![if pub11]> <![if pub11]> <![if pub11]> <![if pub11]> <![if pub11]> <![if pub11]> <![if pub11]> <![if pub11]> <![if pub11]> <![if pub11]> <![if pub11]> <![if pub11]> <![if pub11]> <![if pub11]> <![if pub11]> <![if pub11]> <![if pub11]> <![if pub11]> <![if pub11]> <![if pub11]> <![if pub11]> <![if pub11]> <![if pub11]> <![if pub11]> <![if pub11]> <![if pub11]> <![if pub11]> <![if pub11]> <![if pub11]> <![if pub11]> <![if pub11]> <![if pub11]> <![if pub11]> <![if pub11]> <![if pub11]> <![if pub11]> <![if pub11]> <![if pub11]> <![if pub11]> <![if pub11]> <![if pub11]> <![if pub11]> <![if pub11]> <![if pub11]> <![if pub11]> <![if pub11]> <![if pub11]> <![if pub11]> <![if pub11]> <![if pub11]> <![if pub11]> <![if pub11]> <![if pub11]> <![if pub11]> <![if pub11]> <![if pub11]> <![if pub11]> <![if pub11]> <![if pub11]> <![if pub11]> <![if pub11]> <![if pub11]> <![if pub11]> <![if pub11]> <![if pub11]> <![if pub11]> <![if pub11]> <![if pub11]> <![if pub11]> <![if pub11]> <![if pub11]> <![if pub11]> <![if pub11]> <![if pub11]> <![if pub11]> <![if pub11]> <![if pub11]> <![if pub11]> <![if pub11]> <![if pub11]> <![if pub11]> <![if pub11]> <![if pub11]> <![if pub11]> <![if pub11]> <![if pub11]> <![if pub11]> <![if pub11]> <![if pub11]> <![if pub11]> <![if pub11]> <![if pub11]> <![if pub11]> <![if pub11]> <![if pub11]> <![if pub11]> <![if pub11]> <![if pub11]> <![if pub11]> <![if pub11]> <![if pub11]> <![if pub11]> <![if pub11]> <![if pub11]> <![if pub11]> <![if pub11]> <![if pub11]> <![if pub11]> <![if pub11]> <![if pub11]> <![if pub11]> <![if pub11]> <![if pub11]> <![if pub11]> <![if pub11]> <![if pub11]> <![if pub11]> <![if pub11]> <![if pub11]> <![if pub11]> <![if pub11]> <![if pub11]> <![if pub11]> <![if pub11]> <![if pub11]> <![if pub11]> <![if pub11]> <![if pub11]> <![if pub11]> <![if pub11]> <![if pub11]> <![if pub11]> <![if pub11]> <![if pub11]> <![if pub11]> <![if pub11]> <![if pub11]> <![if pub11]> <![if pub11]> <![if pub11]> <![if pub11]> <![if pub11]> <![if pub11]> <![if pub11]> <![if pub11]> <![if pub11]> <![if pub11]> <![if pub11]> <![if pub11]> <![if pub11]> <![if pub11]> <![if pub11]> <![if pub11]> <![if pub11]> <![if pub11]> <![if pub11]> <![if pub11]> <![if pub11]> <![if pub11]> <![if pub11]> <![if pub11]> <![if pub11]> <![if pub11]> <![if pub11]> <![if pub11]> <![if pub11]> <![if pub11]> <![if pub11]> <![if pub11]> <![if pub11]> <![if pub11]> <![if pub11]> <![if pub11]> <![if pub11]> <![if pub11]> <![if pub11]> <![if pub11]> <![if pub11]> <![if pub11]> <![if pub11]> <![if pub11]> <![if pub11]> <![if pub11]> <![if pub11]> <![if pub11]> <![if pub11]> <![if pub11]> <![if pub11]> <![if pub11]> <![if pub11]> <![if pub11]> <![if pub11]> <![if pub11]> <![if pub11]> <![if pub11]> <![if pub11]> <![if pub11]> <![if pub11]> <![if pub11]> <![if pub11]> <![if pub11]> <![if pub11]> <![if pub11]> <![if pub11]> <![if pub11]> <![if pub11]> <![if pub11]> <![if pub11]> <![if pub11]> <![if pub11]> <![if pub11]> <![if pub11]> <![if pub11]> <![if pub11]> <![if pub11]> <![if pub11]> <![if pub11]> <![if pub11]> <![if pub11]> <![if pub11]> <![if pub11]> <![if pub11]> <![if pub11]> <![if pub11]> <![if pub11]> <![if pub11]> <![if pub11]> <![if pub11]> <![if pub11]> <![if pub11]> <![if pub11]> <![if pub11]> <![if pub11]> <![if pub11]> <![if pub11]> <![if pub11]> <![if pub11]> <![if pub11]> <![if pub11]> <![if pub11]> <![if pub11]> <![if pub11]> <![if pub11]> <![if pub11]> <![if pub11]> <![if pub11]> <![if pub11]> <![if pub11]> <![if pub11]> <![if pub11]> <![if pub11]> <![if pub11]> <![if pub11]> <![if pub11]> <![if pub11]> <![if pub11]> <![if pub11]> <![if pub11]> <![if pub11]> <![if pub11]> <![if pub11]> <![if pub11]> <![if pub11]> <![if pub11]> <![if pub11]> <![if pub11]> <![if pub11]> <![if pub11]> <![if pub11]> <![if pub11]> <![if pub11]> <![if pub11]> <![if pub11]> <![if pub11]> <![if pub11]> <![if pub11]> <![if pub11]> <![if pub11]> <![if pub11]> <![if pub11]> <![if pub11]> <![if pub11]> <![if pub11]> <![if pub11]> <![if pub11]> <![if pub11]> <![if pub11]> <![if pub11]> <![if pub11]> <![if pub11]> <![if pub11]> <![if pub11]> <![if pub11]> <![if pub11]> <![if pub11]> <![if pub11]> <![if pub11]> <![if pub11]> <![if pub11]> <![if pub11]> <![if pub11]> <![if pub11]> <![if pub11]> <![if pub11]> <![if pub11]> <![if pub11]> <![if pub11]> <![if pub11]> <![if pub11]> <![if pub11]> <![if pub11]> <![if pub11]> <![if pub11]> <![if pub11]> <![if pub11]> <![if pub11]> <![if pub11]> <![if pub11]> <![if pub11]> <![if pub11]> <![if pub11]> <![if pub11]> <![if pub11]> <![if pub11]> <![if pub11]> <![if pub11]> <![if pub11]> <![if pub11]> <![if pub11]> <![if pub11]> <![if pub11]> <![if pub11]> <![if pub11]> <![if pub11]> <![if pub11]> <![if pub11]> <![if pub11]> <![if pub11]> <![if pub11]> <![if pub11]> <![if pub11]> <![if pub11]> <![if pub11]> <![if pub11]> <![if pub11]> <![if pub11]> <![if pub11]> <![if pub11]> <![if pub11]> <![if pub11]> <![if pub11]> <![if pub11]> <![if pub11]> <![if pub11]> <![if pub11]> <![if pub11]> <![if pub11]> <![if pub11]> <![if pub11]> <![if pub11]> <![if pub11]> <![if pub11]> <![if pub11]> <![if pub11]> <![if pub11]> <![if pub11]> <![if pub11]> <![if pub11]> <![if pub11]> <![if pub11]> <![if pub11]> <![if pub11]> <![if pub11]> <![if pub11]> <![if pub11]> <![if pub11]> <![if pub11]> <![if pub11]> <![if pub11]> <![if pub11]> <![if pub11]> <![if pub11]> <![if pub11]> <![if pub11]> <![if pub11]> <![if pub11]> <![if pub11]> <![if pub11]> <![if pub11]> <![if pub11]> <![if pub11]> <![if pub11]> <![if pub11]> <![if pub11]> <![if pub11]> <![if pub11]> <![if pub11]> <![if pub11]> <![if pub11]> <![if pub11]> <![if pub11]> <![if pub11]> <![if pub11]> <![if pub11]> <![if pub11]> <![if pub11]> <![if pub11]> <![if pub11]> <![if pub11]> <![if pub11]> <![if pub11]> <![if pub11]> <![if pub11]> <![if pub11]> <![if pub11]> <![if pub11]> <![if pub11]> <![if pub11]> <![if pub11]> <![if pub11]> <![if pub11]> <![if pub11]> <![if pub11]> <![if pub11]> <![if pub11]> <![if pub11]> <![if pub11]> <![if pub11]> <![if pub11]> <![if pub11]> <![if pub11]> <![if pub11]> <![if pub11]> <![if pub11]> <![if pub11]> <![if pub11]> <![if pub11]> <![if pub11]> <![if pub11]> <![if pub11]> <![if pub11]> <![if pub11]> <![if pub11]> <![if pub11]> <![if pub11]> <![if pub11]> <![if pub11]> <![if pub11]> <![if pub11]> <![if pub11]> <![if pub11]> <![if pub11]> <![if pub11]> <![if pub11]> <![if pub11]> <![if pub11]> <![if pub11]> <![if pub11]> <![if pub11]> <![if pub11]> <![if pub11]> <![if pub11]> <![if pub11]> <![if pub11]> <![if pub11]> <![if pub11]> <![if pub11]> <![if pub11]> <![if pub11]> <![if pub11]> <![if pub11]> <![if pub11]> <![if pub11]> <![if pub11]> <![if pub11]> <![if pub11]> <![if pub11]> <![if pub11]> <![if pub11]> <![if pub11]> <![if pub11]> <![if pub11]> <![if pub11]> <![if pub11]> <![if pub11]> <![if pub11]> <![if pub11]> <![if pub11]> <![if pub11]> <![if pub11]> <![if pub11]> <![if pub11]> <![if pub11]> <![if pub11]> <![if pub11]> <![if pub11]> <![if pub11]> <![if pub11]> <![if pub11]> <![if pub11]> <![if pub11]> <![if pub11]> <![if pub11]> <![if pub11]> <![if pub11]> <![if pub11]> <![if pub11]> <![if pub11]> <![if pub11]> <![if pub11]> <![if pub11]> <![if pub11]> <![if pub11]> <![if pub11]> <![if pub11]> <![if pub11]> <![if pub11]> <![if pub11]> <![if pub11]> <![if pub11]> <![if pub11]> <![if pub11]> <![if pub11]> <![if pub11]> <![if pub11]> <![if pub11]> <![if pub11]> <![if pub11]> <![if pub11]> <![if pub11]> <![if pub11]> <![if pub11]> <![if pub11]> <![if pub11]> <![if pub11]> <![if pub11]> <![if pub11]> <![if pub11]> <![if pub11]> <![if pub11]> <![if pub11]> <![if pub11]> <![if pub11]> <![if pub11]> <![if pub11]> <![if pub11]> <![if pub11]> <![if pub11]> <![if pub11]> <![if pub11]> <![if pub11]> <![if pub11]> <![if pub11]> <![if pub11]> <![if pub11]> <![if pub11]> <![if pub11]> <![if pub11]> <![if pub11]> <![if pub11]> <![if pub11]> <![if pub11]> <![if pub11]> <![if pub11]> <![if pub11]> <![if pub11]> <![if pub11]> <![if pub11]> <![if pub11]> <![if pub11]> <![if pub11]> <![if pub11]> <![if pub11]> <![if pub11]> <![if pub11]> <![if pub11]> <![if pub11]> <![if pub11]> <![if pub11]> <![if pub11]> <![if pub11]> <![if pub11]> <![if pub11]> <![if pub11]> <![if pub11]> <![if pub11]> <![if pub11]> <![if pub11]> <![if pub11]> <![if pub11]> <![if pub11]> <![if pub11]> <![if pub11]> <![if pub11]> <![if pub11]> <![if pub11]> <![if pub11]> <![if pub11]> <![if pub11]> <![if pub11]> <![if pub11]> <![if pub11]> <![if pub11]> <![if pub11]> <![if pub11]> <![if pub11]> <![if pub11]> <![if pub11]> <![if pub11]> <![if pub11]> <![if pub11]> <![if pub11]> <![if pub11]> <![if pub11]> <![if pub11]> <![if pub11]> <![if pub11]> <![if pub11]> <![if pub11]> <![if pub11]> <![if pub11]> <![if pub11]> <![if pub11]> <![if pub11]> <![if pub11]> <![if pub11]> <![if pub11]> <![if pub11]> <![if pub11]> <![if pub11]> <![if pub11]> <![if pub11]> <![if pub11]> <![if pub11]> <![if pub11]> <![if pub11]> <![if pub11]> <![if pub11]> <![if pub11]> <![if pub11]> <![if pub11]> <![if pub11]> <![if pub11]> <![if pub11]> <![if pub11]> <![if pub11]> <![if pub11]> <![if pub11]> <![if pub11]> <![if pub11]> <![if pub11]> <![if pub11]> <![if pub11]> <![if pub11]> <![if pub11]> <![if pub11]> <![if pub11]> <![if pub11]> <![if pub11]> <![if pub11]> <![if pub11]> <![if pub11]> <![if pub11]> <![if pub11]> <![if pub11]> <![if pub11]> <![if pub11]> <![if pub11]> <![if pub11]> <![if pub11]> <![if pub11]> <![if pub11]> <![if pub11]> <![if pub11]> <![if pub11]> <![if pub11]> <![if pub11]> <![if pub11]> <![if pub11]> <![if pub11]> <![if pub11]> <![if pub11]> <![if pub11]> <![if pub11]> <![if pub11]> <![if pub11]> <![if pub11]> <![if pub11]> <![if pub11]> <![if pub11]> <![if pub11]> <![if pub11]> <![if pub11]> <![if pub11]> <![if pub11]> <![if pub11]> <![if pub11]> <![if pub11]> <![if pub11]> <![if pub11]> <![if pub11]> <![if pub11]> <![if pub11]> <![if pub11]> <![if pub11]> <![if pub11]> <![if pub11]> <![if pub11]> <![if pub11]> <![if pub11]> <![if pub11]> <![if pub11]> <![if pub11]> <![if pub11]> <![if pub11]> <![if pub11]> <![if pub11]> <![if pub11]> <![if pub11]> <![if pub11]> <![if pub11]> <![if pub11]> <![if pub11]> <![if pub11]> <![if pub11]> <![if pub11]> <![if pub11]> <![if pub11]> <![if pub11]> <![if pub11]> <![if pub11]> <![if pub11]> <![if pub11]> <![if pub11]> <![if pub11]> <![if pub11]> <![if pub11]> <![if pub11]> <![if pub11]> <![if pub11]> <![if pub11]> <![if pub11]> <![if pub11]> <![if pub11]> <![if pub11]> <![if pub11]> <![if pub11]> <![if pub11]> <![if pub11]> <![if pub11]> <![if pub11]> <![if pub11]> <![if pub11]> <![if pub11]> <![if pub11]> <![if pub11]> <![if pub11]> <![if pub11]> <![if pub11]> <![if pub11]> <![if pub11]> <![if pub11]> <![if pub11]> <![if pub11]> <![if pub11]> <![if pub11]> <![if pub11]> <![if pub11]> <![if pub11]> <![if pub11]> <![if pub11]> <![if pub11]> <![if pub11]> <![if pub11]> <![if pub11]> <![if pub11]> <![if pub11]> <![if pub11]> <![if pub11]> <![if pub11]> <![if pub11]> <![if pub11]> <![if pub11]> <![if pub11]> <![if pub11]> <![if pub11]> <![if pub11]> <![if pub11]> <![if pub11]> <![if pub11]> <![if pub11]> <![if pub11]> <![if pub11]> <![if pub11]> <![if pub11]> <![if pub11]> <![if pub11]> <![if pub11]> <![if pub11]> <![if pub11]> <![if pub11]> <![if pub11]> <![if pub11]> <![if pub11]> <![if pub11]> <![if pub11]> <![if pub11]> <![if pub11]> <![if pub11]> <![if pub11]> <![if pub11]> <![if pub11]> <![if pub11]> <![if pub11]> <![if pub11]> <![if pub11]> <![if pub11]> <![if pub11]> <![if pub11]> <![if pub11]> <![if pub11]> <![if pub11]> <![if pub11]> <![if pub11]> <![if pub11]> <![if pub11]> <![if pub11]> <![if pub11]> <![if pub11]> <![if pub11]> <![if pub11]> <![if pub11]> <![if pub11]> <![if pub11]> <![if pub11]> <![if pub11]> <![if pub11]> <![if pub11]> <![if pub11]> <![if pub11]> <![if pub11]> <![if pub11]> <![if pub11]> <![if pub11]> <![if pub11]> <![if pub11]> <![if pub11]> <![if pub11]> <![if pub11]> <![if pub11]> <![if pub11]> <![if pub11]> <![if pub11]> <![if pub11]> <![if pub11]> <![if pub11]> <![if pub11]> <![if pub11]> <![if pub11]> <![if pub11]> <![if pub11]> <![if pub11]> <![if pub11]> <![if pub11]> <![if pub11]> <![if pub11]> <![if pub11]> <![if pub11]> <![if pub11]> <![if pub11]> <![if pub11]> <![if pub11]> <![if pub11]> <![if pub11]> <![if pub11]> <![if pub11]> <![if pub11]> <![if pub11]> <![if pub11]> <![if pub11]> <![if pub11]> <![if pub11]> <![if pub11]> <![if pub11]> <![if pub11]> <![if pub11]> <![if pub11]> <![if pub11]> <![if pub11]> <![if pub11]> <![if pub11]> <![if pub11]> <![if pub11]> <![if pub11]> <![if pub11]> <![if pub11]> <![if pub11]> <![if pub11]> <![if pub11]> <![if pub11]> <![if pub11]> <![if pub11]> <![if pub11]> <![if pub11]> <![if pub11]> <![if pub11]> <![if pub11]> <![if pub11]> <![if pub11]> <![if pub11]> <![if pub11]> <![if pub11]> <![if pub11]> <![if pub11]> <![if pub11]> <![if pub11]> <![if pub11]> <![if pub11]> <![if pub11]> <![if pub11]> <![if pub11]> <![if pub11]> <![if pub11]> <![if pub11]> <![if pub11]> <![if pub11]> <![if pub11]> <![if pub11]> <![if pub11]> <![if pub11]> <![if pub11]> <![if pub11]> <![if pub11]> <![if pub11]> <![if pub11]> <![if pub11]> <![if pub11]> <![if pub11]> <![if pub11]> <![if pub11]> <![if pub11]> <![if pub11]> <![if pub11]> <![if pub11]> <![if pub11]> <![if pub11]> <![if pub11]> <![if pub11]> <![if pub11]> <![if pub11]> <![if pub11]> <![if pub11]> <![if pub11]> <![if pub11]> <![if pub11]> <![if pub11]> <![if pub11]> <![if pub11]> <![if pub11]> <![if pub11]> <![if pub11]> <![if pub11]> <![if pub11]> <![if pub11]> <![if pub11]> <![if pub11]> <![if pub11]> <![if pub11]> <![if pub11]> <![if pub11]> <![if pub11]> <![if pub11]> <![if pub11]> <![if pub11]> <![if pub11]> <![if pub11]> <![if pub11]> <![if pub11]> <![if pub11]> <![if pub11]> <![if pub11]> <![if pub11]> <![if pub11]> <![if pub11]> <![if pub11]> <![if pub11]> <![if pub11]> <![if pub11]> <![if pub11]> <![if pub11]> <![if pub11]> <![if pub11]> <![if pub11]> <![if pub11]> <![if pub11]> <![if pub11]> <![if pub11]> <![if pub11]> <![if pub11]> <![if pub11]> <![if pub11]> <![if pub11]> <![if pub11]> <![if pub11]> <![if pub11]> <![if pub11]> <![if pub11]> <![if pub11]> <![if pub11]> <![if pub11]> <![if pub11]> <![if pub11]> <![if pub11]> <![if pub11]> <![if pub11]> <![if pub11]> <![if pub11]> <![if pub11]> <![if pub11]> <![if pub11]> <![if pub11]> <![if pub11]> <![if pub11]> <![if pub11]> <![if pub11]> <![if pub11]> <![if pub11]> <![if pub11]> <![if pub11]> <![if pub11]> <![if pub11]> <![if pub11]> <![if pub11]> <![if pub11]> <![if pub11]> <![if pub11]> <![if pub11]> <![if pub11]> <![if pub11]> <![if pub11]> <![if pub11]> <![if pub11]> <![if pub11]> <![if pub11]> <![if pub11]> <![if pub11]> <![if pub11]> <![if pub11]> <![if pub11]> <![if pub11]> <![if pub11]> <![if pub11]> <![if pub11]> <![if pub11]> <![if pub11]> <![if pub11]> <![if pub11]> <![if pub11]> <![if pub11]> <![if pub11]> <![if pub11]> <![if pub11]> <![if pub11]> <![if pub11]> <![if pub11]> <![if pub11]> <![if pub11]> <![if pub11]> <![if pub11]> <![if pub11]> <![if pub11]> <![if pub11]> <![if pub11]> <![if pub11]> <![if pub11]> <![if pub11]> <![if pub11]> <![if pub11]> <![if pub11]> <![if pub11]> <![if pub11]> <![if pub11]> <![if pub11]> <![if pub11]> <![if pub11]> <![if pub11]> <![if pub11]> <![if pub11]> <![if pub11]> <![if pub11]> <![if pub11]> <![if pub11]> <![if pub11]> <![if pub11]> <![if pub11]> <![if pub11]> <![if pub11]> <![if pub11]> <![if pub11]> <![if pub11]> <![if pub11]> <![if pub11]> <![if pub11]> <![if pub11]> <![if pub11]> <![if pub11]> <![if pub11]> <![if pub11]> <![if pub11]> <![if pub11]> <![if pub11]> <![if pub11]> <![if pub11]> <![if pub11]> <![if pub11]> <![if pub11]> <![if pub11]> <![if pub11]> <![if pub11]> <![if pub11]> <![if pub11]> <![if pub11]> <![if pub11]> <![if pub11]> <![if pub11]> <![if pub11]> <![if pub11]> <![if pub11]> <![if pub11]> <![if pub11]> <![if pub11]> <![if pub11]> <![if pub11]> <![if pub11]> <![if pub11]> <![if pub11]> <![if pub11]> <![if pub11]> <![if pub11]> <![if pub11]> <![if pub11]> <![if pub11]> <![if pub11]> <![if pub11]> <![if pub11]> <![if pub11]> <![if pub11]> <![if pub11]> <![if pub11]> <![if pub11]> <![if pub11]> <![if pub11]> <![if pub11]> <![if pub11]> <![if pub11]> <![if pub11]> <![if pub11]> <![if pub11]> <![if pub11]> <![if pub11]> <![if pub11]> <![if pub11]> <![if pub11]> <![if pub11]> <![if pub11]> <![if pub11]> <![if pub11]> <![if pub11]> <![if pub11]> <![if pub11]> <![if pub11]> <![if pub11]> <![if pub11]> <![if pub11]> <![if pub11]> <![if pub11]> <![if pub11]> <![if pub11]> <![if pub11]> <![if pub11]> <![if pub11]> <![if pub11]> <![if pub11]> <![if pub11]> <![if pub11]> <![if pub11]> <![if pub11]> <![if pub11]> <![if pub11]> <![if pub11]> <![if pub11]> <![if pub11]> <![if pub11]> <![if pub11]> <![if pub11]> <![if pub11]> <![if pub11]> <![if pub11]> <![if pub11]> <![if pub11]> <![if pub11]> <![if pub11]> <![if pub11]> <![if pub11]> <![if pub11]> <![if pub11]> <![if pub11]> <![if pub11]> <![if pub11]> <![if pub11]> <![if pub11]> <![if pub11]> <![if pub11]> <![if pub11]> <![if pub11]> <![if pub11]> <![if pub11]> <![if pub11]> <![if pub11]> <![if pub11]> <![if pub11]> <![if pub11]> <![if pub11]> <![if pub11]> <![if pub11]> <![if pub11]> <![if pub11]> <![if pub11]> <![if pub11]> <![if pub11]> <![if pub11]> <![if pub11]> <![if pub11]> <![if pub11]> <![if pub11]> <![if pub11]> <![if pub11]> <![if pub11]> <![if pub11]> <![if pub11]> <![if pub11]> <![if pub11]> <![if pub11]> <![if pub11]> <![if pub11]> <![if pub11]> <![if pub11]> <![if pub11]> <![if pub11]> <![if pub11]> <![if pub11]> <![if pub11]> <![if pub11]> <![if pub11]> <![if pub11]> <![if pub11]> <![if pub11]> <![if pub11]> <![if pub11]> <![if pub11]> <![if pub11]> <![if pub11]> <![if pub11]> <![if pub11]> <![if pub11]> <![if pub11]> <![if pub11]> <![if pub11]> <![if pub11]> <![if pub11]> <![if pub11]> <![if pub11]> <![if pub11]> <![if pub11]> <![if pub11]> <![if pub11]> <![if pub11]> <![if pub11]> <![if pub11]> <![if pub11]> <![if pub11]> <![if pub11]> <![if pub11]> <![if pub11]> <![if pub11]> <![if pub11]> <![if pub11]> <![if pub11]> <![if pub11]> <![if pub11]> <![if pub11]> <![if pub11]> <![if pub11]> <![if pub11]> <![if pub11]> <![if pub11]> <![if pub11]> <![if pub11]> <![if pub11]> <![if pub11]> <![if pub11]> <![if pub11]> <![if pub11]> <![if pub11]> <![if pub11]> <![if pub11]> <![if pub11]> <![if pub11]> <![if pub11]> <![if pub11]> <![if pub11]> <![if pub11]> <![if pub11]> <![if pub11]> <![if pub11]> <![if pub11]> <![if pub11]> <![if pub11]> <![if pub11]> <![if pub11]> <![if pub11]> <![if pub11]> <![if pub11]> <![if pub11]> <![if pub11]> <![if pub11]> <![if pub11]> <![if pub11]> <![if pub11]> <![if pub11]> <![if pub11]> <![if pub11]> <![if pub11]> <![if pub11]> <![if pub11]> <![if pub11]> <![if pub11]> <![if pub11]> <![if pub11]> <![if pub11]> <![if pub11]> <![if pub11]> <![if pub11]> <![if pub11]> <![if pub11]> <![if pub11]> <![if pub11]> <![if pub11]> <![if pub11]> <![if pub11]> <![if pub11]> <![if pub11]> <![if pub11]> <![if pub11]> <![if pub11]> <![if pub11]> <![if pub11]> <![if pub11]> <![if pub11]> <![if pub11]> <![if pub11]> <![if pub11]> <![if pub11]> <![if pub11]> <![if pub11]> <![if pub11]> <![if pub11]> <![if pub11]> <![if pub11]> <![if pub11]> <![if pub11]> <![if pub11]> <![if pub11]> <![if pub11]> <![if pub11]> <![if pub11]> <![if pub11]> <![if pub11]> <![if pub11]> <![if pub11]> <![if pub11]> <![if pub11]> <![if pub11]> <![if pub11]> <![if pub11]> <![if pub11]> <![if pub11]> <![if pub11]> <![if pub11]> <![if pub11]> <![if pub11]> <![if pub11]> <![if pub11]> <![if pub11]> <![if pub11]> <![if pub11]> <![if pub11]> <![if pub11]> <![if pub11]> <![if pub11]> <![if pub11]> <![if pub11]> <![if pub11]> <![if pub11]> <![if pub11]> <![if pub11]> <![if pub11]> <![if pub11]> <![if pub11]> <![if pub11]> <![if pub11]> <![if pub11]> <![if pub11]> <![if pub11]> <![if pub11]> <![if pub11]> <![if pub11]> <![if pub11]> <![if pub11]> <![if pub11]> <![if pub11]> <![if pub11]> <![if pub11]> <![if pub11]>