<![if !vml]>

<![endif]>
Admiralty Armaments Wagon
The Admiralty ran the project to build Peterhead's harbour. Wagons similar to this were used to take explosives up to the quarry at Stirlinghill.
<![if !vml]>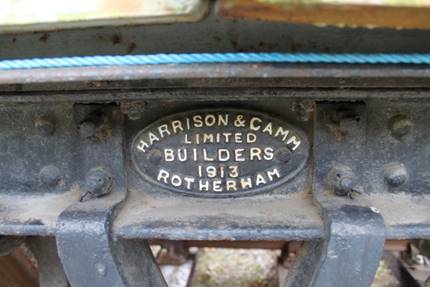 <![endif]>
This wagon was built in 1913 just before the 1st world war. It has a sliding roof to allow a battleship's derrick to lift explosive shells out of the wagon and lower them into the magazines. Those were the days of the 'dreadnaughts', massive battleships. The historic Battle of Jutland was in 1916. We wonder if some of the shells were loaded from this wagon. Most Royal Naval Armaments Depots (RNAD) have railways, either standard gauge like this wagon or smaller narrow gauge. None-the-less this is a very small standard gauge "van" – possibly the smallest. We believe the wagon was probably used at RNAD
Bedenham, Gosport, beside Portsmouth, where there was an extensive standard gauge railway.The wagon came to us from Beamish with another (now at Peterhead). They arrived at Beamish from the now closed Beverley Museum of Army Transport.
"...two very unusual small closed vans built in Rotherham in 1913 and used in Royal Naval Armaments Depot, Gosport, for the internal movement of small consignments of explosives within the Dockyard. They feature sliding, opening roof sections to allow loading by crane."
The vans at the Beverley Museum…
<![if !vml]>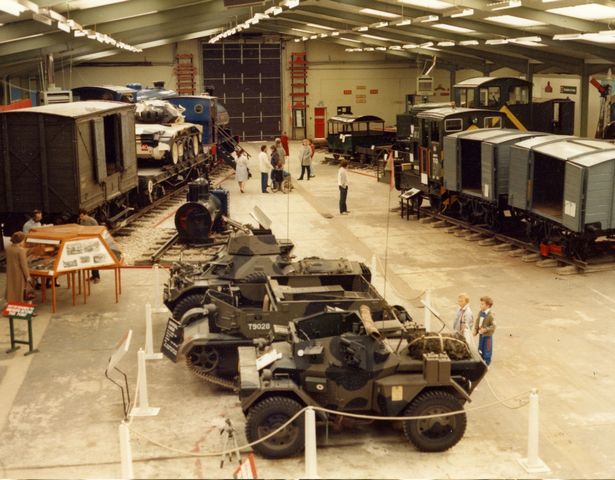 <![endif]>